A former European Union envoy to the Gaza Strip posted a video of him conducting "the first Gaza paragliding flight in history" just three months before Hamas terrorists infiltrated Israeli territory in trucks and paragliders before murdering hundreds of civilians.
Sven Kühn von Burgsdorff, a German diplomat, shouted "free Palestine!" as he glided through the air earlier this year. In a video statement, von Burgsdorff told Gaza citizens that they too would be able to partake in activities like paragliding or kayaking in the near future.
"First Gaza paragliding flight in history!" the smiling diplomat boasted. "What does it tell us? You can fly here, you can kayak, you can horse ride, you can swim, you can surf. Everything is possible in Gaza. Once we have free Palestine and free Gaza, you can do exactly the same thing. And that's the reason why I did this. To show you the way forward. And we worked for it, okay?"
While subsequent paragliding flights did indeed occur just months later, they were not recreational and were instead used as part of the October 7 attacks that have left at least 1,400 Israelis dead. Israel has since declared war on Hamas and is widely expected to embark on a ground invasion aimed at "exterminating" the organization, per Israeli Defense Forces officials.
The former EU diplomat is now facing intense backlash over the video, with some accusing him of providing an idea to Hamas militants. The Israeli government condemned the stunt at the time, calling it a "proactive" move that only sought to empower Hamas.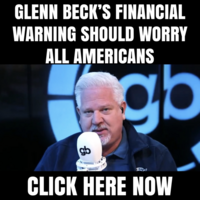 "The European diplomat forgot a long time ago that he represents the European Union and its member states," Israeli's foreign ministry said in a statement. "[He] continues to represent the Palestinian narrative and to be a propaganda tool in the hands of the terrorist organizations that control Gaza."
A representative for the European Union told Reuters that the paraglider used in the stunt belonged to von Burgsdoff.
The diplomat left his post in Gaza this past August but has remained critical of the Israeli government and the steps it has taken to respond to the attacks. "It cannot be that Israel has carte blanche because terrible acts, cruel and shocking acts happened to 1,000 or even 1,200 Israelis," von Burgsdorff said during a recent radio interview. "This is not the excuse you can use to flatten Gaza."