A man attempted to stab a Republican candidate for governor of New York, Congressman Lee Zeldin, faced felony arrest, and was released just hours after that.
WATCH THE VIDEO OF IT:
The attack happened at a campaign event in Perinton, New York, on July 21, 2022, according to Mytwintiers.com. Fox News has reported that the suspect was carrying "a sharp object."
Per Mytwintiers.com, Zeldin was talking about bail reform at the VFW when the unidentified man yelled and pulled a blade out. The national director of AMVETS, Joe Chenelly, stopped the attacker and he was placed in custody, the newspaper said. The motive is yet to be determined.
"His words as he tried to stab me a few hours ago were 'you're done', but several attendees, including @EspositoforNY, quickly jumped into action & tackled the guy," the gubernatorial hopeful tweeted early on July 22th.
The suspect was identified as David Jakubonis, 43, of Fairport, New York. He was booked overnight in Perinton Municipal Court for attempted second-degree assault. He is an Iraq war veteran, per NBC New York.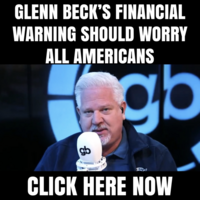 Monroe County Sheriff's Department informed Fox News that it is "aware of an incident at the speech of gubernatorial candidate Zeldin this evening. A suspect is in custody and Major Crimes is investigating. We will update as further information becomes available."
New York Governor Kathy Hochul stated on Twitter: "My team has informed me about the incident at Lee Zeldin's campaign event tonight. Relieved to hear that Congressman Zeldin was not injured and that the suspect is in custody. I condemn this violent behavior in the strongest terms possible — it has no place in New York."
"Congressman Zeldin, Alison Esposito and all members of Team Zeldin are safe following tonight's attack," Zeldin campaign spokesperson Katie Vincentz reported to Rochester First.
"Far more must be done to make New York safe again. This is very much getting out of hand in this state. Unfortunately, Congressman Zeldin is just the latest New Yorker whose life has been affected by the out of control crime and violence in New York. This needs to stop! Thankfully, we still have exceptional men and women in law enforcement answering the call to protect our streets," the spokesperson added.
In a tweet, Zeldin, who is presenting himself as a tough-on-crime candidate against incumbent Democratic Governor Kathy Hochul, declared that he was expecting his alleged attacker to return to the streets very shortly.
The alleged attacker was released from custody hours after his felony arrest, as Zeldin predicted.
Zeldin represents the 1st District of New York. His Twitter page reads: "Proudly representing New York's 1st Congressional District. Member of House Financial Services & Foreign Affairs Committees. Lieutenant Colonel in Army Reserve."
Zeldin's biography states, "Congressman Lee Zeldin grew up in Suffolk County, New York, where he graduated from William Floyd High School in Mastic Beach. Congressman Zeldin graduated from the State University of New York at Albany (SUNY) and then Albany Law School, becoming New York's youngest attorney at the time at the age of 23."
This story syndicated with licensed permission from Frank who writes about Conservative Politics News. Follow Frank on Facebook and Twitter