Twitter has officially reinstated two prominent medical physicians who were previously banned from the platform for sharing their opinions of COVID-19 during the pandemic…
Both vaccine researcher, Dr. Robert Malone and a cardiologist Dr. Peter McCullough were reinstated just recently after being banned for their views during the pandemic. Dr. Malone who researches mRNA vaccines, was banned for supposedly "violating" Twitters policies regarding COVID-19 misinformation.
It's currently unclear what tweet got the doctor banned but many of his posts included rhetoric such as: "The Pfizer Inoculations For COVID-19 – More Harm Than Good – VIDEO." The twitter post with that copy was his final one after being banned just two days later.
Malone also appeared on Joe Rogan's podcast which launched his case to notoriety during the pandemic. During his time on the Joe Rogan Experience, Malone and Rogan talked about vaccines and COVID-19 specifically on the efficacy of those being use and pushed across social media and by the government at that time.
Dr. Malone recently tested his account being back on the platform posting this tweet just recently:
test

— Robert W Malone, MD (@RWMaloneMD) December 13, 2022
On the other hand, Dr. McCullough was banned a few months earlier for almost the same exact reasons. Dr. McCullough was a vocal advocate of of his skepticism regarding the safety COVID-19 vaccine. More specifically he spoke out on the side effects and potential medical issues that may derive from such a recently created vaccine.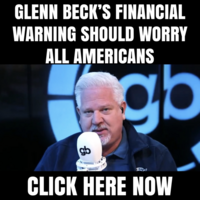 Many claim that the Twitter post below was the reasoning for McCullough's banning from the platform:
BREAKING: #BNNnewsroom Reports

Dr. Peter McCullough, a board-certified cardiologist, was banned from Twitter on October 6 for his video about myocarditis, in which he made claims about children suffering from deadly side effects resulting from the @Pfizer COVID-19 vaccine. pic.twitter.com/eDio8169aS

— Gurbaksh Singh Chahal (@gchahal) October 9, 2022
After he was reinstated, McCullough also took to Twitter to test his account see what the platform was like now that he was back. Read his quotes below:
"Alright everyone, I am back on Twitter! Let's see my verification and completely uncensored, no unfollow programs, no bots assigned to me, and absolutely no shadow-banning … Let the world hear the medical truth (98% want it) on the pandemic and more! … Since Twitter struck me down, I have come back even more powerful, more than @elonmusk can ever know! Let's join forces to break the psychological-pathological spell of the bio-pharmaceutical complex and get the world back on its axis!"
Vaccine and medical censorship is not the only issue troubling the leftist agenda right now, in fact, a former Trans-Navy SEAL announced they were de-transitioning detailing the help they received from leftist policies which you can watch by CLICKING HERE.