After Democrats narrowly captured the Virginia State Senate in last week's election, the majority is now in question after it was revealed that a member may have lied about their residency.
Democrats are currently expected to retain control of the Senate with a 21-19 majority. The party also managed to flip the House, leaving the state's Republican governor, Glenn Youngkin, at a disadvantage.
Controversy has since emerged surrounding the residency of Senator Ghazala Hashmi, who has served in the state senate since 2020.
Under Virginia law, candidates are required to live in the district they will be representing. Hashimi listed her residence as an apartment building in North Chesterfield, which corresponds to Senate District 15. The senator once again carried the district again last Tuesday after garnering 61 percent of the vote.
However, four neighbors have filed a complaint stating that Hashmi lives in Midlothian, a community outside the district, according to a report from the Daily Wire. The neighbors provided a spreadsheet explaining that they had driven by the house a total of 61 times in order to document her residency.
The notes indicate that her car could be seen late at night and early in the morning, adding that she would leave the Midlothian property shortly after 8 a.m. local time. The complaint also contained photographic evidence.
The Certificate of Candidacy Qualification, which was signed by Hashimi on March 14, 2023, lists the North Chesterfield apartment as her official residence.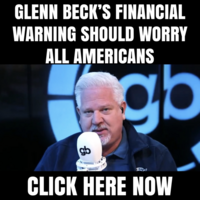 The form also asks, "Do you or a member of your immediately family, separately or together, hold an interest valued at more than $5,000 in real property? DO NOT INCLUDE your principal residence." Hashimi checked "no" and did not mention the Midlothian property.
Real estate records reviewed by the Daily Wire found that Hashimi and her husband have owned the $600,000 property since 1999.
Hashmi defeated Republican challenger Hayden Fisher last Tuesday with 62 percent of the vote, though Fisher told the outlet that he will be challenging the results. ""I plan to stop them from certifying the election. She's disqualified, that means I ran unopposed as a matter of law," he said.
""There's no question whatsoever that she does not live in that apartment," Fisher added. "She definitely clearly intentionally lied on that form. And she does not reside in the district so she should not represent it."
"She made no genuine effort to actually move into the district, she just rented an apartment. Why don't you just sell your house and move into the district? She just doesn't even care. The arrogance is mind boggling," he said.
The complaint was brought forward by neighbors on October 31 and was addressed to Chesterfield County Registrar Missy Vera. Fisher was not involved with the complaint.
Hashimi's candidacy form was signed with knowledge that false information could lead to felony charges. Election fraud and perjury charges could be brought by Chesterfield County Commonwealth Attorney Stacey T. Davenport, a Republican. Davenport recently lost re-election, however, and is due to be replaced by Independent candidate Erin Barr.
"She should prosecute this completely because it's open and shut. Either she's living in the apartment and she had to list the residence, or shes living in the residence and she lied about living [in] the apartment. Either way she's lying and it's not a small matter, it goes directly to her qualifications," Fisher said.