Ex-Virginia tech soccer player Kiersten Hening is suing her former coach Charles "Chugger" Adair for First Amendment violations after he benched her for refusing to kneel for the National Anthem.
Federal Judge Thomas Cullen announced on December 2nd that Hening's lawsuit can continue to trial.
In her lawsuit, Hening accuses Adair of not being a fan of her political views, specifically on the issue of the Black Lives Matter organization. In her lawsuit, Hening explained while she "supports social justice and believes that black lives matter," she "does not support BLM the organization," citing its "tactics and core tenets of its mission statement, including defunding the police."
On September 12, 2020, Hening declined to kneel before a game against UVA and says that Adair then "verbally attacked her" at halftime, stating she was "b–tching and moaning" as he shoved his finger in her face.
Adair's harassment towards Hening was so bad that she quit the team.
"Hening, who had been a major on-field contributor for two years prior to the 2020 season, also asserts that Adair removed her from the starting lineup for the next two games and drastically reduced her playing time in those games because she had engaged in this protected First Amendment activity. As a result, Hening resigned from the team after the third game of the season," Cullen noted in his ruling.
Hening's playing time went downhill after the incident as noted by the judge.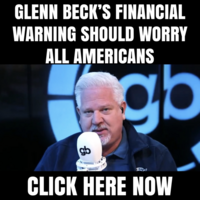 "As a freshman, Hening averaged 76 minutes of playing time; as a sophomore, nearly 88," Cullen said. "But during the Clemson game [the next game after the kneeling incident], Hening only played 29 minutes, and, at the UNC game, just 5."
"Ultimately, Adair may convince a jury that this coaching decision was based solely on Hening's poor play during the UVA game, but the court, viewing the evidence in the light most favorable to Hening, cannot reach that conclusion as a matter of law," ruled Cullen.
"While the U.S. Supreme Court and the Fourth Circuit may not have addressed the novel factual circumstances presented here—i.e., a college coach allegedly retaliating against a player for refusing to kneel with her coaches and teammates in support of perceived unity and social justice—the core constitutional principle is both clearly established and fundamental to a free society, and especially to an institution of higher education," Cullen said.
Follow me on Twitter @CollinRugg!