Ukraine's President Volodymyr Zelensky earlier requested to make a solidarity visit to Israel to show support amid the nation's war against Hamas.
But according to credible reports from Israeli news sources, he was told that "now is not the time."
No further explanation as to why the Ukrainian president was denied the visit has been provided yet.
"Terror is always a crime, not just against one country or specific victims, but against humanity as a whole," the Ukrainian president wrote on Telegram.
On his X account, Zelensky also said that Ukrainian authorities were working on assisting its citizens in Israel and Gaza.

"Ukrainian diplomats, intelligence, and security forces keep working to assist our citizens in Israel and Gaza," he said. "We have already evacuated over 200 people, mostly women and children, from Israel to Romania."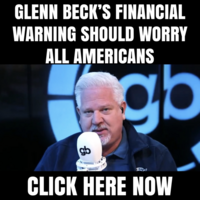 "There will be more flights," he said. "There are almost 260 Ukrainians in Gaza. Exit from there has been blocked to citizens of all countries, but we are working together with partners to enable the evacuation of our nationals."
Since October 7, Ukraine's President Zelensky, who is Jewish, has been vocally supporting Israel and insisting on its "indisputable" right to protect its citizens against Hamas.
Even as the war between Israel and Hamas could potentially divert international attention away from the armed conflict in Ukraine, Zelensky has urged the international community to support Israel.
The world must stand united, so that terror does not attempt to take or destroy life anywhere and at any moment," he said.
Israel has reiterated its support for Ukraine throughout the ongoing Russian invasion.
However, it has been reluctant to provide military aid, which has irritated Kiev, and has instead sent humanitarian aid. Due to Russia's presence in Syria, Israel has justified its complex posture as necessary to avoid provoking Moscow in general.
The denial of Zelensky's solidarity visit comes amid reports that U.S. Vice President Joe Biden will visit Israel as early as Wednesday.
Get more of Kyle Becker's commentary by subscribing to his new "Relentless Podcast."