Pennsylvania's Democratic Lt. Gov. John Fetterman faced off against GOP challenger Dr. Mehmet Oz in a debate on Tuesday evening, and boy was it an event not to be missed. After things wrapped up for the night, NewsNation host Chris Cuomo asked voters during a watch party in Philadelphia what they thought about the debate.
According to WJTV, Juliana, a conservative undergraduate student, revealed that she came into watching the debate undecided about who she was going to vote for, though she did make it clear that one of the most important issues for her was abortion.
"I do believe that life starts at conception. I do also want the least amount of federal government intervention in our public and private affairs as possible. But I also do believe that Oz is not mitigating the rights or beliefs based on his opinion in the debate," Juliana explained.
PA Democrats leave Chris Cuomo SHOCKED after saying they are SWITCHING their vote to Dr. Oz after debate

— Benny Johnson (@bennyjohnson) October 26, 2022
"During the debate, Oz and Fetterman seemed to be split down party lines on the topic. Democratic candidate John Fetterman said he supports codifying Roe v. Wade, and his Republican challenger Mehmet Oz believes abortion restrictions should be left up to individual states," the report continued.
Juliana then stated that Oz now has her vote. A Democrat named Jessica also noted that the candidates' comments about abortion where what she was focused on during the debate.
"I want to have control over my own maternal health choices. Honestly, I was pleased to hear from Oz that he would vote against a federal abortion ban. That kind of surprised me and definitely drew a line in the sand between him and Mastriano, who I think is a very dangerous person to be in the governor's seat in Pennsylvania," Jessica remarked.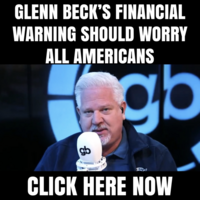 Well, the issue of abortion belongs in the states. I think most people agree with that sentiment. It's much easier to get abortion banned state by state than to do so federally. And don't focus on the term "easier" in that sentence. I'm not saying the battle would be easy, but there would be a greater chance of victory at the state level.
Another Democrat who was interviewed at the watch party stated that she's voting for Fetterman.
"I thought it was really brave of him to come out there dealing with what he's dealing with (…) I think it's important that we see people in their human state. That is the human way to have struggles. I really felt what he was going through and felt like that was probably the best choice for me," Najah, a podcaster and mother of three, commented.
Despite having suffered a stroke, Najah feels comfortable casting a ballot for Fetterman, believing both his mind and heart are still intact, explaining that she believes the way he spoke at the debate is just the result of the difficulties he's dealing with at the moment.
An independent voter named Eric stated before the debate he was leaning toward voting for Fetterman, but after the debate he's changed his mind.
"I felt that Fetterman just looked like he didn't have command of the facts. I do think his condition, unfortunately, is going to affect his ability to do the job. I thought Oz was pretty clear on the issues, and I thought he presented himself well. He definitely threw out some plans, where I didn't see any plans coming out of Fetterman," Eric went on to say concerning Fetterman's debate performance.
Fetterman is not fit for the job, both physically and morally. His policies are a reflection of the groupthink of the current Democratic Party. He's soft on crime, which means his policies would no doubt lead to a spike in crime. Take these policies and stack them on top of the fact his health is not in a good place and it seems illogical to cast a ballot for him in November.