Former CIA director and well-known establishmentarian Michael Hayden, a retired Air Force general, appeared to make a horrific suggestion regarding former President Donald Trump following the raid on his Mar-a-Lago estate earlier in the week.
Hayden appeared to suggest that Trump should be executed after the FBI claims it found classified documents during the raid.
According to Conservative Brief:
Michael Beschloss, a historian and MSNBC contributor sent a tweet on Thursday that recalled people in history who were executed after sharing nuclear secrets with enemy governments.
"Rosenbergs were convicted for giving U.S. nuclear secrets to Moscow, and were executed June 1953," he said in his tweet.
Eventually the tweet was seen by former CIA and NSA Director, Gen. Michael Hayden who responded by saying, "Sounds about right."
Sounds about right. https://t.co/hJCjxhN2BQ

— Gen Michael Hayden (@GenMhayden) August 12, 2022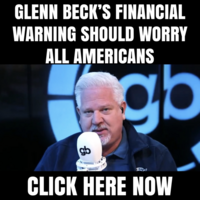 According to reports, the FBI is investigating Trump for possible violations of the Espionage Act as well as removal or destruction of records, obstruction of an investigation which can result in fines or even imprisonment, Politico reported:
The documents, which are expected to be unsealed later Friday after the Justice Department sought their public disclosure amid relentless attacks by Trump and his GOP allies, underscore the extraordinary national security threat that federal investigators believed the missing documents presented. The concern grew so acute that Attorney General Merrick Garland approved the unprecedented search of Trump's estate last week.
Trump spokesperson Taylor Budowich said that what the FBI did was "not just unprecedented, but unnecessary — and now they are leaking lies and innuendos to try to explain away the weaponization of government against their dominant political opponent. This is outrageous."
Trump himself has said that all documents in his possession had been declassified — by him.
"Number one, it was all declassified. Number two, they didn't need to "seize" anything. They could have had it anytime they wanted without playing politics and breaking into Mar-a-Lago. It was in secured storage, with an additional lock put on as per their request," the former president posted on his Truth Social platform.
"They could have had it anytime they wanted—and that includes LONG ago. ALL THEY HAD TO DO WAS ASK. The bigger problem is, what are they going to do with the 33 million pages of documents, many of which are classified, that President Obama took to Chicago?" he continued.
"President Barack Hussein Obama kept 33 million pages of documents, much of them classified. How many of them pertained to nuclear? Word is, lots!" Trump wrote in another post.
This story syndicated with licensed permission from Frank who writes about Conservative Politics News. Follow Frank on Facebook and Twitter