America has been in a state of unrelenting crisis since the day 'Basement Joe' was fortified as the 46th President of the United States. The failed Covid pandemic response. Vaccine mandates. Border crisis. The Afghan War withdrawal. The Ukraine proxy war. Rampant inflation. Soaring gas prices. And now, bank failures.
Amid this non-stop stream of bad news for the American people, one would expect the Democratic Party to genuflect on the competency of the current president or lack thereof.
But no, instead, we have reflexive lockstep loyalty to a president whose daily bumbling of policies and bungling of even basic English garners nary a grumble from the party faithful.
Yet as 2024 draws ever closer and Donald Trump looking far from vanquished, as the D.C. elites have continuously plotted since the day he announced his run at the bottom of an escalator, one is beginning to witness hushed groans from the Beltway establishment rags.
The Washington Post, for one, is beginning to express concern that the enfeebled, decrepit octogenarian president may actually be ginning up for one more stumble back into the Oval Office.
"Biden makes moves foreshadowing campaign to come, angering some liberals," Washington Post's headline blared. Its tone channels that of the radical left base for whom it acts like a mouthpiece.
WaPo is apparently frustrated Biden isn't using his last remaining days in office to push for every radical cause that the Woke set can conjure up. The D.C. crime bill being case in point.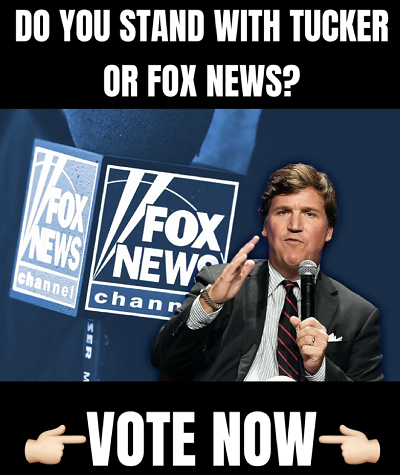 "Biden's decision to sign the bill overturning D.C.'s new criminal law — after his administration initially opposed it — could help him fend off Republican attacks aiming to paint Democrats as soft on crime," WaPo said.
"But it also sparked a rare rush of criticism within Biden's party just as he was preparing to roll out a $6.9 trillion budget that managed to unite Democrats on a range of issues while putting Republicans on defense over popular programs like Medicare," the story added.
This is a popular framing for editors to ensure that a target is being framed in a negative light. It's the unnamed "critics say" that might as well be staffers venting around the office's soy latte machine.
As he gears up for a reelection campaign, Biden plans to use his presidential platform to attempt to exploit Republican weaknesses on kitchen-table issues like Social Security and drug prices while fending off attacks on crime, immigration and other areas where Democrats are vulnerable with swing voters, according to aides and allies, some of whom spoke on the condition of anonymity to discuss internal strategy.
WaPo's editors ostensibly believe that Biden is "for real" about actually running (or in his previous case, not running) for higher office again.
"In a campaign-style speech that included 16 references to 'MAGA Republicans' on Thursday, Biden unveiled both his budget and his case for another four years in office," the story said.
"Amid the economic upheaval of the past four decades, too many people have been left behind or treated like they're invisible," Biden intoned at a Philadelphia union hall. "Not anymore. I promise you, I see you."
Biden is unlikely to see the teleprompter in front of his own face at this point. Nonetheless, WaPo is reporting that his shadowy handlers are gearing up for "Chapter 2."
"As House Democrats adjust to life in the minority and as the White House undergoes staff changes in what some aides have deemed 'Chapter 2' of the Biden presidency, the president faces the challenge of shepherding his party through a period of turbulence and transition while building momentum for the launch of his reelection bid," the story notes.
"Though an official announcement is likely weeks away and key decisions on the campaign's headquarters and director remain pending, Biden has been sharpening his reelection pitch at presidential events across the country," the story continued. "He has spent the last few weeks contrasting his vision with that of Republicans and telling voters he'd like to 'finish the job' by making progress on a range of economic issues."
"Finish the job." That's three words that every American should dread.
"Biden's Republican detractors — empowered by a slim majority in the House and a sense that his age and low approval ratings make him a weak incumbent candidate — have sought to disrupt the president's smooth glidepath to the general election," WaPo wrote awkwardly. "They are forcing votes on wedge issues to expose Democratic divisions, challenging Biden's policies in the courts and using their oversight powers to investigate controversies and allegations of wrongdoing by the president's administration and family."
An opposition acting like political opposition? Do tell.
"Biden's decision to sign the legislation left some House Democrats feeling blindsided," WaPo moaned. "The perceived tack to the center on crime raised additional concerns because lawmakers have also felt surprised by recent immigration policies they say mark another abrupt rightward shift by the president."
"The moves come as Democrats are experiencing vulnerabilities on both issues," WaPo continued, ignoring that their policies caused the problems to begin with. "Chicago Mayor Lori Lightfoot (D) recently lost her reelection in a race where crime was a key factor. The perception that Democrats were soft on crime may have also hurt them in several House races in New York last November. The Biden administration has also struggled to contain a record surge of migration at the border, and administration officials fear that the lifting of a key pandemic-era immigration restriction in May could fuel another rush of migrants."
This notion that Biden is somehow "centrist" is comical in its tonedeafness. His presidency has been stage-managed by elites precisely like the effete leftist snobs who run the Washington Post.
"Liberals, in particular, were incensed not only by the perceived shifts toward the center, but by the lack of consultation before the moves were made," the Post continued. "Some pointed to the exit of former chief of staff Ron Klain as a turning point in relations with the White House."
"There are definitely some concerns," said Rep. Alexandria Ocasio-Cortez (D-NY). "This is a very sensitive time, I think, with personnel shifts at the White House. Historically, I think progressives have felt very confident in being heard."
Congressional Progressive Caucus Chair Pramila Jayapal (D-WA) also expressed uncertainty about the president's commitment to "progressive" causes.
"I think it will take time for us all to get back on the same page," she said.
The Post story also shed some light on the kind of Biden campaign tactics we can expect.
"Aides expect him to spend considerable time traveling the country talking about his budget and contrasting his views with those of so-called 'MAGA Republicans,' who have called for drastic spending cuts to address the nation's fast-growing debt," the story said. "The broader goal is to frame the 2024 election as a binary choice rather than a referendum on his presidency."
The Washington Post is obviously freaking out at the prospect of Donald Trump once again pulling off a stunning victory and finding his way back into the White House.
"With Donald Trump as a Republican front-runner, Democrats inside and outside the White House are confident that any internal party disagreements will fade once voters see the risks involved in allowing Biden's predecessor or another Republican to become his successor," the Post reported.
"There's still work to do to keep the party together and energize it and mobilize it," Democratic strategist Stephanie Cutter said. "But it allows us to keep our sights on Republicans who will have to appeal to a MAGA base and will pose a real danger for the country. And that choice will be crystal clear."
This is the classic way that the Democratic Party holds together its disparate coalition of activist groups, unions, and corporate interests. It focuses all attention onto a 'boogeyman' that poses an imaginary threat, obscuring the real damage that the party's disastrous policies are doing to the nation.
Follow Kyle Becker on Twitter @kylenabecker.