An official of the Biden Administration's Energy Department (DOE) has been accused of going on a wild escapade of stealing luggage from airports in the United States according to multiple reports. Two reports accusing the Biden official of stealing from both an airport in Minneapolis  AND now the official is facing similar charges in Las Vegas.
A felony arrest warrant has been issued to the Biden official whose name is Sam Brinton. Brinton who is non-binary has received multiple accusations that they stole luggage from Harry Reid International Airport according to local Las Vegas TV station KLAS.
The charges against Brinton are for grand Larceny with a value between $1,200 and $5,000, according to the warrant itself. Grand larceny in the state of Nevada is a category B felony and is punishable with one to ten years in prison. Not to mention it can also come with up to a $10,000 fine.
The instance in Minneapolis took place on September 16th, where Brinton was accused of stealing a suitcase worth around $2,325. The crimes don't stop there according to new reports, the Biden official went on to steal from the Las Vegas airport.
Brinton went on to admit to taking the "Vera Bradley" suitcase but refused to say they were stealing and claimed they thought it was theirs.
Since the felony theft charge, Brinton has been placed on leave from the Department of Energy. Brinton is set to appear in court on December 19th and if found guilty could face up to five years in prison.
GOP lawmakers called for Biden to axe this government employee who is currently being paid by taxpayers. The GOP lawmakers even wrote a letter to Energy Secretary Jennifer Granholm demanding Brinton's resignation.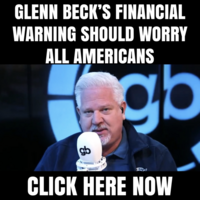 Read some excerpts from that letter below:
"It is simply not possible for an individual to represent American values and simultaneously violate the felony laws of the land."
"Brinton's actions, along with your Department's lack of transparency when dealing with this matter, reflect poorly on the Department of Energy, and they raise concern as to the Biden Administration's priorities when appointing high-ranking officials."
Do you agree with GOP lawmakers? Should Brinton still be employed by the Biden administration? Let us know why or why not below….