Alina Habba, legal counsel for the Trump Organization, scorched New York Attorney General Letitia James on Friday, branding the ongoing legal proceedings as a frivolous expenditure of state funds.
"We are now over a month deep into the biggest waste of New York taxpayer dollars I've ever seen," Habba declared, echoing sentiments previously expressed by the Trump family concerning the valuation of the former president's financial statements.
"President Trump's statement of financial condition was so undervalued, but Letitia James, as you've seen, will show up when it's a press day. I said it yesterday on the news, she hasn't been here for days," Habba explained. "But you know when she's going to come? When the main event's here, and that is Trump!"
The fraud case continues to unfold with the Trumps unwavering in their defense. They have said that not only is the family's business legacy at stake, but also the potential political future of the former president.
"She [James] shows up, sits in the back when she should be doing real work because the city of New York has fallen apart," the Trump lawyer explained. "If you are a business in New York, pay attention. You put your value. If President Trump wanted to inflate his net worth on a statement of financial condition, his brand alone could double, triple it."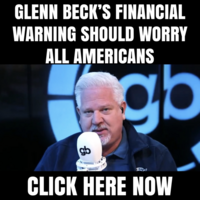 "This is a waste of time. We heard testimony from an expert this week. Ms. James wasn't here for that day because it wasn't good for her," Habba said. "He's been paid by New York taxpayer dollars $450,000 in the past few months to come here and testify. That's your money. That's not my money. It is a crime. And now these children are being brought in away from their families for doing nothing wrong."
The fiery exchange comes amidst a heated battle that saw Eric Trump, Executive Vice President of the Trump Organization, defend the integrity of his family's business Friday morning against claims of providing misleading information to lenders and insurers.
The suit, led by AG James, argues that the Trump Organization inflated asset values to boost the former president's net worth in financial documents. The courtroom saga has seen the value of Trump's assets, including the Mar-a-Lago property, become a focal point.
While Trump's team maintains the properties are worth significantly more than state officials claim, the AG's office holds a contrasting assessment.
Trump's son started the chorus of criticism on Friday arguing that the real issues in New York, such as rising crime rates and crumbling infrastructure, are being overshadowed by the lawsuit. "This state is going to hell. And it's because of people like the attorney general of New York," he contended.
Eric's frustration with the legal entanglement has been evident. He described the case as a "political witch-hunt," vowing that victory is within reach because the family has done "nothing wrong." Donald Trump has also stood firm against the allegations while questioning the role of banks in the investigation.