In Wednesday's press conference at the courthouse, New York Attorney General Letitia James responded to comments made by former President Donald Trump earlier today. James, visibly agitated, labeled Trump's remarks as "offensive," "baseless," and devoid of any factual basis.
She went on to describe Trump's comments as ones that "fomented violence" and accused him of "race-baiting." She also bizarrely griped that his remarks appeal to the "bottom of our humanity" and can have detrimental effects on the public.
The Attorney General claimed that the ongoing case against Trump is rooted in allegations of a "pattern and practice of fraud."
"I will not be bullied!" James said. In a pointed remark aimed directly at the former President, James declared, "Mr. Trump is no longer here. The Donald Trump show is over." She dismissed the entire situation as a mere "political stunt" orchestrated by Trump.
It's evident that the war of words is far from over. Earlier today, Trump lambasted the ongoing legal proceedings against him, labeling the entire system as "corrupt."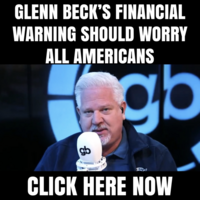 Trump expressed his frustration as being "stuck" in New York due to the ongoing trial, alluding to his desire to be campaigning in states like Iowa, New Hampshire, South Carolina, and Ohio. Trump still leads all GOP candidates by a considerable amount as it looks to be a rematch of the 2020 Presidential election.
The former president and 2024 hopeful has publicly criticized the judge's ruling that valued his Mar-a-Lago property at $18 million, in stark contrast to Trump's own valuation of $1.8 billion. The ruling was part of the civil case led by James, accusing Trump and his company of misleading banks and insurance companies by overvaluing assets, thus exaggerating his net worth in official documents.
Trump didn't mince words when he attributed his legal entanglements to political motivations. He continued to claim that the AG James is in cahoots with the Department of Justice in Washington, D.C., with the sole intent of keeping him preoccupied.
"But I'm stuck here because I have a corrupt attorney general that communicates with the DOJ in Washington to keep me nice and busy, because I'm leading Biden in the polls by a lot," Trump explained.  "That's all it is, this is election interference. They made up a fake case, they're fraudulent people. And the judge already knows what he's gonna do."
WATCH:
Trump further criticized Judge Engoron, saying, "He's a Democrat judge out of the clubhouses."
"He's controlled, and it's a shame," Trump stated while emphasizing his deep knowledge of New York City's inner workings.
"I know this city better than anybody knows this city," Trump remarked. "There's nobody who knows it like I do… What's going on here is a shame. Our whole system is corrupt. This is corrupt!"
When asked about his decision to attend the trial, Trump responded that he wanted to showcase the corruption to the press, as he believes no one else is highlighting it adequately. The former President ended the impromptu press conference by thanking the media.