Alina Habba, legal counsel for former President Donald Trump, accused Judge Arthur Engoron of unhinged conduct and childish antics on Monday amid the ongoing legal battle with New York Attorney General Letitia James.
After a tumultuous session, Habba forcefully challenged Engoron's courtroom decorum. "I was told to sit down today," Habba said. "I was yelled at and I had a judge who is unhinged slamming a table. I don't tolerate that in my life. I'm not going to tolerate it here!"
"She said she and Michael Cohen were going to be his biggest nightmare. Well, I have some news for Ms. James: Michael Cohen folded, lied, and crumbled! They've got nothing!"
Habba's criticisms came hot on the heels of a fiery exchange between Trump and Justice Engoron earlier today, with the former president calling out the attorney general's office for what he described as a politically motivated lawsuit that has amounted to "election interference."
Trump's frustration centered on the low valuation of his Mar-a-Lago resort, which he says has been significantly undervalued in the suit.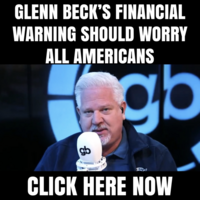 "This is about more than just this courtroom, America. This is about your rights, too," Habba exclaimed.
The confrontation escalated on Monday when Trump deviated from a direct response to the prosecution's questions, prompting Justice Engoron to demand answers. This then sparked Trump to challenge his statute of limitations and the judge's valuation assessments.
In and outside the courtroom, Trump did not hold back his thoughts. After a series of tense exchanges that disrupted the legal proceedings. "This is really election interference," Trump said. "This is fairly ridiculous. The numbers are much greater than on the financial statement. And we've already proven that. They said Mar-a-Lago is worth $18 million."
"You have a racist attorney general who made some terrible statements, and you see some more that came over the wires today. It's a very sad situation for our country. We shouldn't have this. This is for third-world countries. And it's very unfair."
On Friday, Habba had branded the legal proceedings as a frivolous expenditure of taxpayer state funds. "We are now over a month deep into the biggest waste of New York taxpayer dollars I've ever seen," Habba declared, echoing sentiments previously expressed by the Trump family concerning the valuation of the former president's financial statements.
"President Trump's statement of financial condition was so undervalued, but Letitia James, as you've seen, will show up when it's a press day. I said it yesterday on the news, she hasn't been here for days," Habba explained. "But you know when she's going to come? When the main event's here, and that is Trump!"
They have said that not only is the family's business legacy at stake, but also the potential political future of the former president.
"She [James] shows up, sits in the back when she should be doing real work because the city of New York has fallen apart," the Trump lawyer explained. "If you are a business in New York, pay attention. You put your value. If President Trump wanted to inflate his net worth on a statement of financial condition, his brand alone could double, triple it."
While Trump's team maintains the properties are worth significantly more than state officials claim, the AG's office holds a contrasting assessment.