Earlier today, social media star and former kickboxer Andrew Tate was arrested in Romania in a "human trafficking" investigation. Tate is the controversial figure that the left tried to cancel months ago, but ultimately failed. However, in a recent interview, Tate had given a chilling prediction about being arrested, saying "First they try to cancel you, then they find a reason to arrest you, then they kill you".
Watch:
He predicted it. pic.twitter.com/FLgM45Wk5i

— KYLE (@KyleForgeard) December 29, 2022
Here's another video of him warning "I would never kill myself":
Andrew Tate: "I will never ever kill myself"

"They're either going to try to put me in jail or they're going to kill me."#AndrewTate #AndrewTatearrested #romania #BreakingNews pic.twitter.com/XSfDRgNcK7

— World Alternative Media (@WorldAltMedia) December 29, 2022
Alejandra Caraballo on Twitter suggested that a video posted by Tate yesterday was how Romanian authorities found him.
"Romanian authorities needed proof that Andrew Tate was in the country so they reportedly used his social media posts," Caraballo tweeted. "His ridiculous video yesterday featured a pizza from a Romanian pizza chain, Jerry's Pizza, confirming he was in the country."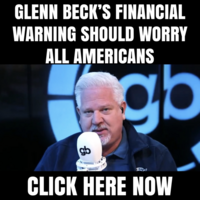 "Not only did Greta Thunberg destroy Andrew Tate with her tweet, she made him so angry he inadvertently tipped off Romanian authorities of his presence in Romania with his lame comeback video," she added.
Not only did Greta Thunberg destroy Andrew Tate with her tweet, she made him so angry he inadvertently tipped off Romanian authorities of his presence in Romania with his lame comeback video.

Greta is an absolute legend. pic.twitter.com/VkuvYfZvAd

— Alejandra Caraballo (@Esqueer_) December 29, 2022
Caraballo included the following screenshot:
This is still a developing story. Stay tuned for more…