Socialist Representative Alexandria Ocasio-Cortez and Republican Representative Matt Gaetz appeared to have an intense conversation on the House Floor after Gaetz petitioned for Republicans to select Rep. Jim Jordan as speaker instead of Rep. Kevin McCarthy.
"Sometimes we have to do jobs that we don't really want to do and sometimes we have to do jobs that we are called to do," Gaetz said as he argued for Republicans to ditch McCarthy during his viral speech. "So my colleagues, I rise to nominate the most talented, hardest, working member of the Republican conference, who just gave a speech with more vision that we have ever heard from the alternative."
"I'm nominating Jim, Jordan. Jim Jordan is humble, perhaps today humble to a fault. Maybe the right person for the job of Speaker of the House isn't someone who wants it so bad," Gaetz said. "Maybe the right person for the job of Speaker of the House isn't someone who has sold shares of themself for more than a decade to get it."
WATCH:
BREAKING: Rep. @MattGaetz takes the floor to nominate Rep. @Jim_Jordan for Speaker of the House. pic.twitter.com/Pxh8dPNzoB

— ALX 🇺🇸 (@alx) January 3, 2023
After Gaetz's speech and the House failed to vote McCarthy as speaker, Gaetz was seen speaking with Ocasio-Cortez.
WATCH their heated conversation below: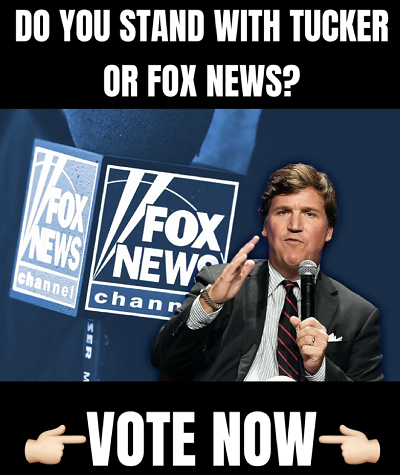 Here's something you don't see every day:

Rep. @AOC (D-NY) and Rep. Matt Gaetz (R-FL) talking on the House floor after Kevin McCarthy's bid for Speaker falls short on the first ballot. pic.twitter.com/PsFkiWW1kX

— The Recount (@therecount) January 3, 2023
AOC was also seen speaking with Republican Rep. Paul Gosar:
Gosar & Gaetz chatting with AOC after McCarthy fails to secure the votes he needed to become Speaker.

2023 is weird already

— Benny Johnson (@bennyjohnson) January 3, 2023
According to the Intercept, Gaetz was telling Ocasio-Cortez that McCarthy was trying to cut a deal with Democrats, telling them to vote "present" so he is able to become speaker.
Ocasio-Cortez said that wasn't going to happen.
"McCarthy was suggesting he could get Dems to walk away to lower his threshold," Ocasio-Cortez said to The Intercept about her conversation with Gaetz. "And I fact checked and said absolutely not."
Check out what the outlet reported:
Gaetz told Ocasio-Cortez that McCarthy has been telling Republicans that he'll be able to cut a deal with Democrats to vote present, enabling him to win a majority of those present and voting, according to Ocasio-Cortez. She told Gaetz that wasn't happening, and also double-checked with Democratic party leadership, confirming there'd be no side deal.

…

Gaetz, who has shown a willingness to break with the GOP establishment, said that his crew of McCarthy opponents was dug in and would continue to resist him, adding that McCarthy has been threatening opponents with loss of committee assignments. A private gathering of Republicans ahead of the vote had been heated, multiple sources said. (Gaetz did not immediately respond to a request for comment.)
Check out some reactions on Twitter:
Hard to guess why AOC is caucusing with Gaetz and Gosar so much, but it's not a great sign. Under normal circumstances, there would be no reason for them to be communicating at all.

— Dave Troy (@davetroy) January 3, 2023
I'm hard of hearing, wear hearing aids, been lip reading all my life…it's a little rough cuz she has an "accent" to me…
"After ((can't understand this part)), we will not do that. You said (Gaetz)…Oh interesting…I'll ((redirect or be direct))…"

— AmandaBigHair (@amandabighair) January 3, 2023
Something about seats.

— Myshnra (@cindersmackhead) January 3, 2023
Matt Gaetz and now Paul Gosar chatting with AOC. In other words, two of the people whose vote against Kevin McCarthy makes it MORE LIKELY that Hakeem Jeffries becomes Speaker of the House, are chatting with a KNOWN NY Dem activist from Hakeem's State. Awake yet? 💰💰💰💰💰💰 -VJ pic.twitter.com/QMt2eOZJZn

— RealVinnieJames (@RealVinnieJames) January 3, 2023
AOC spotted with Matt Gaetz and earlier with Paul Gosar pic.twitter.com/mzCuJiBz5e

— Mark Kennedy (@RealMarkKennedy) January 3, 2023
Follow me on Twitter @CollinRugg!