Congresswoman Alexandria Ocasio-Cortez (D-NY) suffered a very unfortunate public setback during a Monday interview on CNN when she was called upon to suggest what the Israeli government was "supposed to do about Hamas."
Speaking with Abby Phillip, AOC was questioned regarding letters the Congresswoman signed alongside other radical leftist Democrats demanding Israel enter a ceasefire after being mercilessly attacked on Oct. 7th.
As reported by The Daily Caller, Phillip asked Cortez, "What is Israel supposed to do about Hamas after they murdered, brutalized, abducted over a thousand of their citizens? Are they supposed to just do nothing?"
Cortez posited that within her proposed ceasefire, both Israel and Hamas would stand down, although recognizing that Hamas fired thousands of rockets into Israel at the outset of the conflict.
"What is important is for us to identify our goal in terms of what safety means, in terms of what defense means," Ocasio-Cortez claimed.

The CNN host pushed Cortez, reiterating Israel's stance as the party that was attacked without warning. "I think the position from Israel's perspective is that there was already an attack, and Hamas already committed that attack," Phillip asked.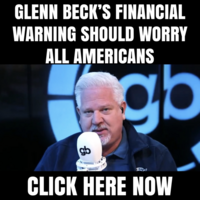 "After that happened, do you really believe that they should not respond to that?"