While visiting autoworkers in Michigan, former President Donald Trump was met with chants of "USA! USA!" when he pledged to roll back President Biden's electric vehicle mandates and revitalize the gas-powered vehicle industry.
The Biden Administration has pledged to convert the federal government's vehicle fleet from gas-powered to electric by 2030. As a result, automakers have received massive loans to produce electric vehicles.
The Biden Department of Energy announced this past June that it would loan Ford Motor $9.2 million in a joint venture to support the production of electric vehicle batteries across three factories in the United States, the largest such loan in the program office's history.
Trump has long criticized the Biden Administration's push towards electric vehicles, pointing to the fact that sales have not matched costs or administration demands. For example, Ford has said that it expects to lose roughly $3 billion in operating profit on its electric vehicle business this year. Executives are hopeful that profits from its gas-engine vehicles will be able to sustain the company until the program pays off.
In the interim, Ford is focusing on cutting its $8 billion operating costs, a high figure among automakers.
"Why is it that these big, powerful car companies with guys that are making $35 million a year, immediately quit? They say 'you want electric vehicles, we'll give it to you' when the damn things don't go far enough and they're too expensive," Trump told autoworkers on Wednesday night.
"A vote for crooked Joe means the future of the auto industry will be made in China," Trump continued, drawing groans from the crowd. "That's where it's gonna be, that's where they're made."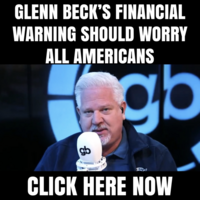 Per NPR: "China mines more than two-thirds of the world's graphite, extracts 60% of the rare earth. It owns almost half of the cobalt mines and controls a quarter of the lithium." As a result, China dominates the world's electric vehicle battery industry.
"My pledge to every automaker is this: a vote for President Trump means the future of the automobile will be made in America, where it should be," Trump told workers, drawing loud cheers and chants of "USA!"

Throughout his speech, the former president repeatedly framed the 2024 election as a choice between a globalist economy and an America First economy. "If you want to save your livelihoods and your way of life, then you need to send a message and join the ultimate strike, against the globalist class by casting your vote for a gentleman known as Donald J. Trump!" the former president declared.
"Give me four more years and I'll give you the end to this horrible globalism. I'll give you the return of the United States of America as the greatest and strongest industrial nation in the history of the world."
"If you want to save your livelihoods and your way of life, then you need to send a message and join the ULTIMATE STRIKE against the globalist class by casting your vote for a gentleman known as Donald J. Trump."

🔥🔥🔥 pic.twitter.com/rZBrkZkLN9

— Daniel Baldwin (@baldwin_daniel_) September 28, 2023
President Trump:

"Give me four more years and I'll give you the end to this horrible globalism. I'll give you the return of the United States of America as the greatest and strongest industrial nation in the history of the world."pic.twitter.com/BJbhiQ9W1M

— Citizen Free Press (@CitizenFreePres) September 28, 2023