Senator Bernie Sanders (D-VT) struggled to answer a very simple question when on Bill Maher's Real Time show Friday night. Maher asked the Democrat to explain the difference between equity and equality
"It's not the same word and the same concept so how would you differentiate between equity and equality?" Maher asked Sen. Sanders.
"Well, equality we talk about, uh, I don't know what the answer to that is, come me to think of it, you know, uh, equality is equality of opportunity, alright, we live in a society we want all people to have, whatever color your skin is," Sanders said, struggling to figure out how to respond.
"Equity I think is more guarantee of outcome, is it not," Maher interjected to help the 81-year-old give a coherent response.
"Yeah, I think so," Sanders said in agreement, while still visibly confused.
"So which side do you come down on?" Maher added.
"Uh, equality," the confused senator responded.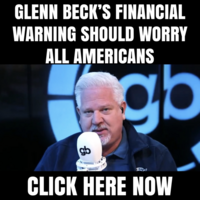 WATCH:
Bernie Sanders fails a pop quiz on the difference between"equity" and "equality."

The audience openly laughed at him in response. pic.twitter.com/f8VJ4PswFa

— Citizen Free Press (@CitizenFreePres) March 4, 2023
Despite claiming he supported equality over equity, Bernie's website suggests otherwise. His website claims the Sanders campaign "is committed to advancing diversity, equity, and inclusion in hiring, in programming, and in all other aspects of the work we do."
"Diversity, equity, and inclusion are deeply connected to our mission, our success, and to serving the American people," the website reads.
In February, Sen. Sanders struggled to answer a question asked by a CBS news host. Margaret Brennan pressured the self-proclaimed socialist into answering why he was supporting capitalism by gouging his book tour ticket prices.
"She pointed out that tickets for his new book tour event are selling for nearly $100 on Ticketmaster, a site known for its 'anti-competitive behavior.' She then asked if he is really benefitting from the capitalist system that he claims to be trying to dismantle," Trending Politics previously reported.
WATCH:
"Tickets for your [book] tour apparently are selling for $95 on Ticketmaster, which is accused of anti-competitive behavior…aren't you benefitting yourself from the system that you're trying to dismantle?"

Bernie Sanders says "no." 🤔 pic.twitter.com/JIcpW0kaw5

— RNC Research (@RNCResearch) February 19, 2023