Via spokesperson John Kirby, the Biden Administration has reinforced that climate change is a greater threat to Americans than nuclear war. The claim, which comes amidst rising global nuclear tensions, once again brings into sharp focus the Biden administration's prioritization of immediate national security threats.
During Monday's interview, Fox News played a clip of President Biden from a speech in Vietnam last month. In the clip, Biden claimed, "The only existential threat humanity faces, even more frightening than a nuclear war, is global warming going above 1.5 degrees in the next 10 years."
When pressed to confirm if President Biden still stood by his comments, especially considering the ongoing global engagement with nuclear-armed nations, John Kirby did not miss a beat, asserting, "Absolutely he does. Climate change is an existential threat."
He went on to claim that climate change "threatens and is capable of wiping out all human life on earth over time," a statement that many believe grossly exaggerates the issue, especially when compared to the immediate devastation in the Middle East.
As of today, Israel has been continuing airstrikes on the Gaza Strip for three straight days, declaring a "total" blockade. The death count totals over 1,500.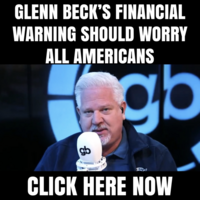 REACTIONS:
Another example of Leftists pretending not to know certain things in order to support their agenda.

— Nine Foot Couch (@9FootCouch) October 9, 2023
Kirby will tell any lie at any time on any channel.

— James Hutton (@JEHutton) October 9, 2023
The scam in full swing.

— jabdds (@OSUgrad73) October 9, 2023
This just shows how totally out of touch and disingenuous they truly are.

— CockStockton (@CockStockton) October 9, 2023
If you believe this I have some ocean front property to sell you in Kansas ….

— CJEndriss 🍊🇺🇸 (@CjEndriss) October 9, 2023