Monday, Joe Biden signed an executive order on AI, aiming to balance the swift advancement of AI-driven businesses with national security. However, even the President admitted to being deceived by an AI-generated voice impersonating him.
During the speech, the President recalled hearing an AI version of himself and joked, "When the h*ll did I say that?"
"To realize the promise of AI and avoid the risk, we need to govern this technology," said Biden. He added, "In the wrong hands AI can make it easier for hackers to exploit vulnerabilities in the software that makes our society run."
The speech wasn't without missteps, however. In typical Joe Biden fashion, the President got caught up and stumbled on a few big words during Monday's speech.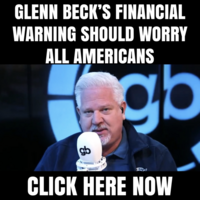 At the event, Vice President Kamala Harris, the 'AI Czar,' spoke about the "leadership" of Biden, who couldn't help but respond with a noticeable facial expression.
REACTIONS:
Guess he didn't have all his meds today! 4 more years? Good Lord!

— RealRickSteele1950 (@RSteele1950) October 30, 2023
It's getting sad. You know she wants him to win then expire so she will get the job. It is the only way she will ever hold that office.

— Mr Maxx (@dan_wheeler) October 30, 2023
What is this slobber-fest?

— Shawn Quinn (@ShawnQuinn83) October 30, 2023
15 minutes from now you won't remember saying this.

— Drew Ace Lee 🇺🇲 (@CowboyDrewtoo) October 30, 2023
It was actually real footage from the day before….

— CHRIS'W0RLD (@CHRISsW0RLD) October 30, 2023