In a Wednesday press conference that should have been routine, President Joe Biden's continued pattern of missteps took center stage, overshadowing what could have been a productive presser. The President's apparent difficulty has Americans once again questioning his aptitude for the office.
The first in a series of noticeable blunders was when he attempted to direct the audience to a student aid website.
"Student aid dash gov, student aid dash…" he started, only to falter and fail to finish the URL correctly.
But that was merely the beginning. In a glaring oversight, Biden misnamed House Representative Hakeem Jeffries (D-NY), one of the leading figures within his own party. Despite having the name clearly displayed on his teleprompter, the President referred to him as "Minority Leader Jeffers."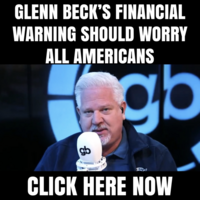 Later, he replaced "agreement" with "argument" following his recently announced student debt loan forgiveness program. He mentioned, "My administration has approved an additional $9 billion in relief for 125,000 borrowers."
BIDEN: "The argument we reached…" pic.twitter.com/DFQxNrn022

— RNC Research (@RNCResearch) October 4, 2023
One of the most telling moments came when a reporter asked for his insights on the next House Speaker. "What's your advice to the next House Speaker?" a reporter asked.
"That's above my pay grade," Biden deflected as he distanced himself from the podium.
"What's your advice to the next House speaker?"

BIDEN: "That's above my pay grade"

*shuffles away* pic.twitter.com/F5TEvMgHmp

— RNC Research (@RNCResearch) October 4, 2023
REACTIONS:
The worst leader in American history!

— ☘️ERIC N☘♎8️⃣ (@starside8) October 4, 2023
Imagine being in $60-100K in debt for an art degree. lol

— Greg Kustanovich 🇺🇸 (@GregKustanovich) October 4, 2023
It's okay, we just print it. The worse that can happen is the curtain falls and people realize we are in a depression.

— RasterCaster (@RealRaster) October 4, 2023
Even worse, it's a marxist indoctrination camp bailout. It allows them to continue charging extortionate tuition for destructive "education". Govt needs to completely exit the student loan racket.

— James Brunette (@brunette350) October 4, 2023
What a joke.

— Greg Kustanovich 🇺🇸 (@GregKustanovich) October 4, 2023