On Monday, President Joe Biden celebrated the Stanley Cup-winning Vegas Golden Knights with a ceremony at the White House on Monday.
At the event, Biden had a conversation with Mark Stone, the captain of the Knights. Stone, along with George McPhee, the president of hockey operations, who presented Biden with a gold jersey and a gold stick.
Joe, however, made headlines with a slip of the tongue when he referred to Vice President Kamala Harris as "President Harris." With a grin on his face, he quipped, "President Harris is here to make sure we do this the right way."
Biden then weirdly added, "Don't get the Philadelphia Eagles to leave and go. Because I'll get divorced if that happens. I married a Philly girl, and… it's a long story."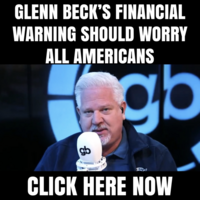 Wrong sport, Joe!
REACTIONS:
And the trend continues…. pic.twitter.com/Lb2wa32Qmm

— 🇺🇸 Pismo 🇺🇸 (@Pismo_B) November 13, 2023
That man is so far gone! Lord save this country! pic.twitter.com/JNwqCq0yTE

— SamJ❤️🇺🇸💙 (@SamJuneau) November 13, 2023
Wut??? Joe, he's bye-bye

— Leo The Lion (@LeoTheLion1964) November 13, 2023
😂. We all know Obama is in charge.

— UltraMAGA1971 (@SuperDad_46) November 13, 2023
He doesn't understand the difference between football and hockey.

— Big Fish (@BigFish3000) November 13, 2023