On Thursday, Joe Biden held a meeting in Illinois with United Auto Workers (UAW) President Shawn Fain and Illinois Governor J.B. Pritzker. The purpose of the trip was noteworthy for marking a labor agreement essential in rescuing an auto facility in Illinois.
After his tour, President Biden was interrupted by a protester during his speech, leading to a moment of disarray. The disruption came from an individual demanding a "ceasefire in Gaza."

During another part of the speech, President Biden randomly starting yelling, which has become a new trend of his.
Adding to the unconventional occurrences, Biden encountered difficulty while attempting to don a t-shirt presented to him before his address.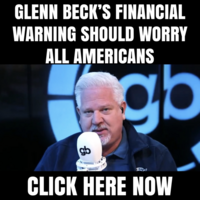 Biden's journey to Illinois hopes to play a vital role in his future election campaigns. It is viewed as a chance to gain traction in the face of his slipping poll numbers.
REACTIONS:
Jill wasn't there to dress him? Big mistake WH staffers. But you're all busy with your protests on company time so we understand.

— RA224 (@224RMA) November 9, 2023
Dementia mixed with Alzheimers . I've seen it up close and personal!

— 🇺🇸ColonelMAGAMark🇺🇸 (@ColonelMark4) November 9, 2023
This is what belonging in elder care looks like.

— LB (@barbeeeeq) November 9, 2023
With the red sweater it's like a really angry and corrupt Mr. Rogers.

— Maines Republican (@MEsRepublican) November 9, 2023
Maaaa, grandpa is angry ranting again

— Jason Stafford (@Skeletor_2196) November 9, 2023