Joe Biden has a long record of supporting gun control measures, including restrictions on assault weapons. On Tuesday, he again called for the banning of assault weapons.
Biden said, "I'm determined, once again, to ban assault weapons in high-capacity magazines. I led that fight to ban them in 1994. The ten years that law was in place, mass shootings went down."
The Biden gun law of 1994 he's referring to was controversial at the time, with advocates of gun rights arguing that it infringed on the Second Amendment rights of law-abiding citizens.
Biden continued, "Our Republican friends let it expire ten years later and mass shootings tripled since then, tripled. So let's finish the job. Ban assault weapons. Ban them again. Do it now. Enough. Do something."
"Do something big!"
Biden's position on gun control has evolved over time, and he has faced criticism from some gun rights advocates for his support of stricter gun laws.
WATCH: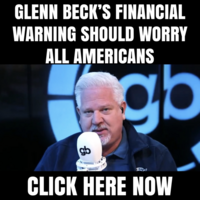 Biden: "Ban assault weapons! Ban them again. Do it now! Enough! Do something! Do something big." pic.twitter.com/OwqwQPEByO

— The Post Millennial (@TPostMillennial) March 14, 2023