On Wednesday, President Joe Biden displayed yet another series of odd behaviors that have left many questioning his fitness for the highest office in the land.
Biden and Brazilian President Luiz Inacio Lula da Silva, introduced a new initiative on Wednesday to promote workers' rights. Before a side meeting during the United Nations General Assembly, Biden and Lula stressed the significance of quality jobs, salaries, and green energy.
As the event began, Biden walked onto the stage without the Brazilian president by his side. But what caught the attention of many was his near mishap with Brazil's national flag. Biden almost knocked down the flag.
The peculiarities didn't end there. After, Joe then chose to salute the audience to add to the series of awkward moments.
WATCH: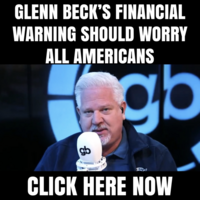 Conservatives have been quick to point out these incidents as further evidence of Biden's declining cognitive abilities, a topic that has been a point of contention since his campaign days. Many believe they reflect a larger issue of Biden's fitness for office as 2024 gets closer.
REACTIONS:
THIS IS WAY THE WORLD IS LAUGHING AT US!!!!

— Richard Collins (@Richard20883994) September 20, 2023
🙄🙄🙄 pic.twitter.com/KPYj1RxZd2

— Melissa Welch (@welchgrapesrus) September 20, 2023
yet again……

— Deborah cahill (@dporterjax) September 20, 2023
Sorry folks… pops gets confused sometimes

— AaronK (@StateSkeptic) September 20, 2023
— Cop Perry (@TheCuemaster) September 20, 2023