Things got awkward during a recent press briefing, during which Biden Press Secretary Karine Jean-Pierre, did her best to desperately dodge answering questions about a recent, embarrassing (for Biden) poll.
That poll recent poll that found almost two-thirds of Democrats would prefer for Biden to not seek re-election in 2024, even if most would still vote for him if the decision were between him and Trump.
Jean-Pierre echoed the response of Slow Joe in trying to rebut the main finding of that poll, focusing on the finding that most Democrats would still vote for Joe over Trump while ignoring the main finding, which is that most would prefer for him to not run.
Watch that here:
As you can hear in the video, the fireworks started when a reporter asked bluntly about the poll's findings, saying:
What was the President's response to a new poll from the New York Times today showing that 64 percent of Democrats say that they would prefer a different candidate in 2024?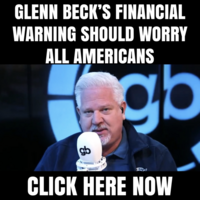 Responding, Jean-Pierre gave a long-winded response in which she said much but had no real answer, mainly focusing on the "92 percent" finding that's not as relevant and then going on to try and make Biden's presidency sound like it has so far been a whopping success.
She began with the same 92 percent finding that Biden focused on when asked much the same question, saying:
And I would also say from that very same poll, there were 92 percent of Democrats who support this President as well.  Look, you know, not to be — not to get into, you know, politics from here or get into any political analysis: This is not something — you know, there's going to be many polls.  They're going to go up or they're going to go down.  This is not the thing that we are solely focused on. 
She then went on to highlight what, in the administration's view, it has so far done well, touching on topics like gun control and then pretending that there's good news on the gas price front despite gas being up tremendously this year, saying:
We are focused on things like today's signing — this bipartisan gun reform legislation, which will again save lives. 
Do we have more work to do?  Absolutely.  We're going to continue to — I was talking about inflation and how important — that is a priority for this President — and how we have seen gas prices go down by close to 30 cents a gallon in the past 25-plus days.  That is something that the President is going to continue to work on because we still need to give Americans relief. 
We saw — we have seen an economy that has bounced back from when he walked in to this administration over a year ago after dealing — or still dealing, really — in reality — with a once-in-a-generation pandemic and how he — we've been able to bring back jobs that we lost pre-pandemic, and also just continue to do that work.
And how we've seen unemployment at 3.6 percent.  The jobs number that we saw last week at 375,000 jobs created in the last month.
At that point, after painting not-so-great economic news as tremendous successes, Jean-Pierre seemed to lose track of what was supposed to be her point, saying that Slow Joe is going to "deliver":
All of these things are the — is what the President is going to continue to focus on. 
How do we deliver? 
Somebody was asking Jake about USICA, also BIA and all the work that we're putting behind that, because that is a top priority for this administration, because we need to continue to compete with countries like China. 
So there is so much work to be done that we are — the President is going to focus on and deliver as well.
As all Biden seems to have "delivered" so far is disaster, perhaps he can stop "delivering" and give America a brief respite from such victories.
By: TheAmericanTribune.com, editor of TheAmericanTribune.com. Follow me on Facebook and Subscribe to My Email List