During a Friday morning summit at the White House, President Joe Biden appeared deeply fatigued and spoke in a slurred fashion, staring down at his notes and appearing to read from them rather than making eye contact with visiting leaders.
Disconcertingly, Biden appeared to misidentify the Prime Minister of Canada Justin Trudeau calling him "Prime Minister Joe" before correcting himself.
Biden said,
"I think Prime Minister Joe and President… and I think Prime Minister Trudeau and President (inaudible) are also uh uh and I also thank President Chavez uh for I want to thank them for committing to establish a new Regional Center of Excellence in Costa Rica"
Prime Minister Joseph Clark of Canada held office from 1979-1980 between the fourth and fifth terms of Trudeau's father PM Pierre Trudeau. Joe Clark would have been known to a younger Biden for leading Canada during the end of his first term as a U.S. Senator as the last leader of the Canadian Progressive Conservatives.
Listening to Biden's remarks, it is possible that he 'compressed' the surname Trudeau into 'Troe.' However, given his slurred speech during the remainder of his remarks, it is also very possible he simply, as suggested by RNC Research, referred to the PM as "Joe."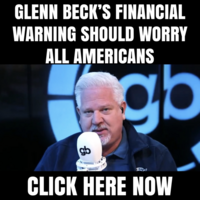 Discussing proposed reforms to the Inter-American Development Bank and the development of a "Fund for Nature," Biden audibly slurred several words and seemed to read from his written remarks verbatim, seldom looking up to meet the gaze of the gathered heads of state.
The inflection of Biden's words to the Americas Partnership for Economic Prosperity Leaders' Summit even suggested that he may have been reading the text of his remarks to the other Western leaders for the very first time.
Press Secretary Karine Jean-Pierre said in an Oct. 20th statement that Biden's objective during the Summit was to "reaffirm the United States' commitment to work together with our partners to deepen economic integration in our hemisphere, drive more inclusive and sustainable economic growth, and tackle the underlying economic drivers of irregular migration in our hemisphere."

Addressing the illegal immigration crisis at our southern border, referred to misleadingly under the new euphemism "irregular migration," he claimed, "Communities that are welcoming migrants and refugees can afford to welcome them."
Continuing to stumble on his words Biden suggested that the U.S. government under his leadership is "enforcing our immigration laws in humane and effective ways that deters dangerous, irregular migration and disrupts traffickers," despite recent reports of Federal Agents blatantly tearing down border structures in Texas and admitting thousands of illegal immigrants into the United States as reported by Trending Politics.

During his comments on illegal immigration, Biden also told the other Western Hemisphere leaders that U.S. taxpayers, in addition to Canada and Spain are providing grant money, "to help countries that are approaching that are providing migrants with legal status," and rather than ceasing the flow of illegal immigrants "they're expanding legal Pathways to promise to promote safe and orderly migration," and "providing worker permits to allow migrants to contribute to economy."
Touching only lightly on enforcing immigration law he contradictingly suggested the U.S. will be "enforcing our immigration laws in Humane and effective ways that deters dangerous irregular migration and disrupts traffickers."