President Joe Biden triggered a new wave of concerned speculation regarding his physical and mental capacity to hold office during a speech on the release of the Fifth National Climate Assessment Tuesday. Biden's remarks were replete with slurs in his speech and a bout of coughing.
In the course of his remarks, Biden conspicuously paused more than once, interrupted by what Citizen Free Press described as a "nasty cough."

Later Biden began to slur his words heavily in a moment shared by RNC Research, which observed that the octagenarian was seemingly struggling to read what it called "his giant teleprompter."

According to The Gateway Pundit, the event took place on the multimedia set designed to resemble the White House at the South Court Auditorium. Biden, despite active threats from Russia, China, Iran, and an exploding conflict in Israel, declared climate change to be the "ultimate threat to humanity."
"You know, I've seen first-hand what the reports make clear. The devastating toll of climate change and its existential threat to all of us is the ultimate threat to humanity – climate change."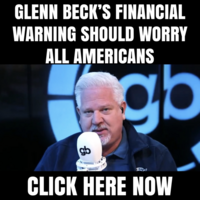 Biden even treated his audience to a badly articulated yarn about a conversation with Chinese dictator Xi Jinping.
"I was asked by Xi Jinping years ago when we were in the Tibetan plateau could I define America. I said yeah one word: possibilities," Biden said.

According to a White House press release, Biden was seeking to push his "vision for a climate resilient nation," touting a $3.9 Billion spending bonanza "supporting meaningful community and labor engagement, investing in the American workforce, and advancing diversity, equity, inclusion, and accessibility." The plan also involves "Advancing environmental justice," by assigning the EPA to "make $2 billion of funding available through its Environmental and Climate Justice Community Change Grants program to support community-driven projects that deploy clean energy, strengthen climate resilience, and build community capacity to respond to environmental and climate justice challenges."
The program went on to highlight the notion of 'Environmental racism' in claims that "Climate change exacerbates social inequities."
The release states without citation, "Underserved and overburdened communities face disproportionate risks and impacts from climate change, which exacerbates existing social and economic inequities. Some overburdened communities are at higher risk of climate impacts due to ongoing systemic discrimination, exclusion, and under- or disinvestment. These social inequities contribute to persistent disparities in the availability of resources needed to prepare for, respond to, and recover from climate impacts."
Biden's Administration has continued to artificially conjoin and conflate environmental issues with racial identitarian politics, claiming, "Neighborhoods that are home to racial minorities and low-income residents have the highest inland flood exposures in the South, and Black communities nationwide are expected to experience a disproportionate share of future flood damages. Black, Latino, Asian, historically redlined, and urban communities are disproportionately exposed to heat, as are those with low wealth and people experiencing homelessness."