During a Monday press conference to pitch his alleged successes, Biden had a cringe moment that is going viral across social media.
President & CEO of the Greater Baltimore Committee Mark Anthony Thomas was a guest of Biden and was slated to introduce the President. As Biden walked past Thomas and took the podium, he could be seen momentarily becoming flustered before correcting the move, saying, "I'm not introducing me, Mark is. I forgot, Mark. I went straight to the podium." He then awkwardly stepped aside and appeared to exchange a bemused glance and motion to someone offscreen.

Discussing his 'Bidenomics' policies, Biden made the following astonishing claim:
"It's working. We're creating good jobs in communities all across the country including places where for decades factories have been shut down hollowed out when jobs moved overseas to find cheaper employment."
He added, "It will lead to a manufacturing boom attracting over $600 billion so far in private investment in America and clean energy structure. And we looked around the world to find the cheapest employment
And import the product. Now, we're creating American jobs and exporting American products. That's good for everybody."
His plan focuses on the creation of some 31 economic interventionist bureaucracies he refers to as "tech hubs," that "will bring together private industry, higher education, state and local governments, Tribes, and organized labor," reportedly emphasizing semiconductors, clean energy, quantum computing, and other burgeoning industries.
However, as Biden notes there is a catch: and that's who is targeted to gain from the policies. As so many Democrat policies have, the efforts are heavily tilted toward racial identitarian politics with him emphasizing the projected impact for "communities historically left behind, women and people of color."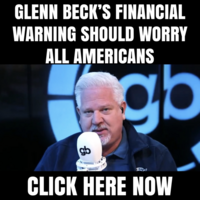 According to The Washington Times, "The effort is funded by $500 million approved in Mr. Biden's marquee CHIPS Act last year and is designed to spread high-tech efforts beyond epicenters like San Francisco and the Northeast."
RNC Research presented a differing vision of 'Bidenomics,' in a post to X, "If you are buying a home, your dollar goes HALF as far as it did at the end of 2020, according to new data. That's Bidenomics."
If you are buying a home, your dollar goes HALF as far as it did at the end of 2020, according to new data.

That's Bidenomics. pic.twitter.com/amcidMwfX5

— RNC Research (@RNCResearch) October 23, 2023
NBC News reported. "Looking to buy a home? Your dollar goes half as far as it did just three years ago," while The Heritage Foundation was very critical of the reportage. "Not surprisingly, the article neglects to explain what caused this disaster. It's not an unexplainable phenomenon, it's a traceable, intentional consequence of bad policy. It's Bidenomics at work, and it's killing the American dream of homeownership."
Not surprisingly, the article neglects to explain what caused this disaster.

It's not an unexplainable phenomenon, it's a traceable, intentional consequence of bad policy.

It's Bidenomics at work, and it's killing the American dream of homeownership. 👇 https://t.co/HczLuAafBp https://t.co/fAZl8srOxG

— Heritage Foundation (@Heritage) October 23, 2023
According to CSPAN, "as he wrapped up his remarks on the economy, tech hub investments and "Bidenomics" He said, "I apologize have to go to the Situation Room with another issue that I have to deal with." It is being reported that Hamas just released two more hostages."

In the closing moments of the presser, as he left to attend to a matter in the situation room Biden was asked, "Is the U.S. supporting the hostages for a ceasefire deal?" to which he paradoxically answered, "We should have a ceasefire. Not a ceasefire. We should have those hostages released and then we can talk."

WATCH: