President Joe Biden faced another physically challenging moment as he tripped and nearly face-planted while stepping onto a stage during a public appearance this Friday. The fall comes amidst rising tensions in the Middle East as the threat of World War III looms larger than ever.
The incident brought back memories of earlier this year when Biden had similar falls trying to board Air Force One. This time, Biden appeared to recover quickly and continued with his address.
In the midst of heightened global tensions and the looming threat of a potential world war, Biden took the opportunity to emphasize the urgent need for worldwide attention on climate change. He declared that climate change is 'the only existential threat to humanity.'
"Our kids are gonna be, and our grandkids are gonna be… anyway…" Biden mumbled.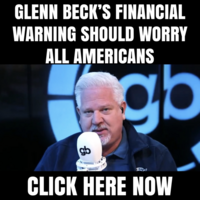 While the President's health and mental fitness remain under scrutiny, the administration seems more focused on global warming than the rising escalations in Israel and the world right now.
REACTIONS:
Apparently, climate change is more of a threat than nuclear war. That sounds completely false. Follow if you agree!

— RedWave Press (@RedWave_Press) October 13, 2023
Tell that to the kibbutz residents near Gaza.

— Brandon Shinhearl (@shinz09) October 13, 2023
He can't even walk up 4 stairs OMG get this man a wheelchair.

— Xxarna Z (@xxenna66) October 13, 2023
The First Stumbler in Chief has taken the stage.

— Rhonda Thomas (@RhondaT75962013) October 13, 2023
Almost sandbagged again!

— Wendell Husebø (@WendellHusebo) October 13, 2023