During Thursday's high-stakes press conference, President Biden's off-script remarks regarding Chinese President Xi Jinping left Secretary of State Antony Blinken visibly uncomfortable.
After engaging in four hours of discussions with Xi on the outskirts of San Francisco, Biden conducted a solo news conference. Toward the conclusion of the event, he faced a question about his opinion of Xi as a dictator, a stance he took in June.
"Mr. President, after today, would you still refer to President Xi as a dictator?" the journalist asked. "This is a term that you used earlier this year."
"Well, look, he is," Biden stated. "I mean, he's a dictator in the sense that he is the guy who runs the country."
Other eyewitnesses noted that Blinken appeared deeply unsettled during the exchange, a reaction that quickly became the subject of online humor and commentary.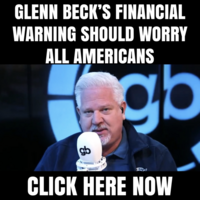 REACTIONS:
Hahaha, the facial expressions and body movements say it all.

— StormTrooper45 (@lock_twist) November 16, 2023
Blinken: "How the hell am I going to walk all this back?!?!"

— TwentyYears (@TwentyYears1975) November 16, 2023
You can actually see him dying inside…can you imagine the anxiety he gets every time Biden steps up to a microphone these days??

Yikes😬

— MichaelRuthJr (@MikeRuthJr) November 16, 2023
Wonder who's coke was in the cubby?

— Nine Foot Couch (@9FootCouch) November 16, 2023
He needs to be drug tested

— TheRightGuy (@TheRightGuy101) November 16, 2023