Founder of Turning Point USA and conservative commentator Charlie Kirk made his first official comments after being publicly displayed on Twitter's "Do Not Amplify" list that was released in the second volume of Twitter Files just last night…
Kirk joined Fox News' Tucker Carlson to discuss the bombshell news regarding himself as well as many others having blacklisted accounts. Charlie Kirk did not hold back when he spoke to Carlson.
The host of the Charlie Kirk Show outlined to Tucker that the recent revelations from last night's Twitter file dump were only a confirmation of his suspicions. Kirk even went as far as to say that Twitter was focusing on censoring conservatives more than terrorist organizations because conservatives posed a threat to the leftist 'regime.'
Kirk went on to beg the question: "Were they told to do this by the federal government?"
While no reports can back this claim, the spiral of corruption seems to be never-ending at this point. The corruption and big tech have become so staunch that Kirk even labeled Twitter a 'Democrat super PAC.'
In the interview, Kirk went on to describe many times and examples that show a blatant and colossal level of censorship that he experienced while on the platform. Check out the interview in the video below: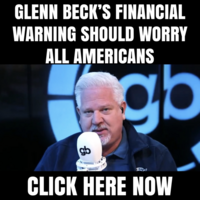 'I was called a conspiracy theorist, I was smeared … Now you see actual verified documents where my Twitter account was labeled as do not amplify, NSFW – which I can only infer means not safe for work?' Kirk said.
'They're treating my twitter account with more scrutiny and censorship than the prime minister of Iran, than Hamas, than people who do actual terroristic type damage,' the TPUSA founder went on to say.
'Now we evidence to show that's exactly why my Twitter account the last couple years has been down 95 percent in engagement … They saw what I had to say as a direct threat to the regime … Was my tweet somehow able to create viral counter messaging in to what they wanted to see happen in 2020. We may never know … But Twitter at its best, when it was really something that was worthy of appreciation, and I hope it gets there soon, was a place where heterodox ideas where able to spread instantaneously with virility and hold powerful people accountable … I happened to have one of those accounts for years, and Twitter went out of their way to censor it and suffocate our account,' Kirk said in his rant to Carlson.
Despite Twitter's decisions to censor conservative influencers, Kirk told Tucker Carlson that the former founder and CEO of Twitter, Jack Dorsey, went as far as to personally assure him that his account was not being censored in any possible way, shape, or form. He followed those comments up by saying that he didn't believe that the company 'really cared' when telling him those assurances and not responding after.
Kirk went on to give Musk the credit for the recent transparency and restoration of the platform's prominence.
'And Elon, praise God for his courage and his bravery, revealing this … I don't think we'll ever be able to measure the impact of what Twitter did to our voices online in the calendar year of 2020.'
'The lives that were lost, the kids that literally had speech impediments and delays and school closures, and of course, the outcome of the 2020 election, all came from a censorship regime from Twitter,' Kirk said.
Do you think Charlie Kirk deserved to be censored? Let us know why or why not in the comment section below.