Turning Point USA founder Charlie Kirk reacted to rumors of a potential Trump-Tucker Carlson ticket in 2024 on the most recent episode of his radio program, referring to the possibility as an "awesome idea." He then went into detail to explain why the proposal works from a strategic perspective.
While speaking on the Clay Travis And Buck Sexton Show earlier this week, former President Trump revealed that he is open to considering Tucker Carlson as a potential running mate in 2024. ""I like Tucker a lot. I guess I would consider him. He's got great common sense," Trump said.
The news set social media on fire with many of Trump's most ardent supporters welcoming the move with open arms. Trump previously sat down for an interview with Carlson in order to counter program the first presidential debate, a move that resulted in record-breaking viewership figures.
In total, the interview garnered a staggering 212.3 million impressions, far outpacing the debate, which drew roughly 13 million viewers.
On Friday, Charlie Kirk explained why he thinks the proposal is not only one that would please the conservative base, but would end up being an overall excellent campaign strategy.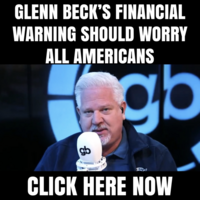 "I gotta be honest, I thought about this at first. I think okay, 'do I love it because it sounds good or do I love it because it's a good idea?' I want to win, how do you win in a crowded field? Attention and trust," he said.
"Who is the second most trusted, the second most popular, the second smartest and principled person in the conservative movement? If he was still alive, it would've been Rush Limbaugh, I think we all agree with that," Kirk continued. "It is without doubt Tucker Carlson."
Kirk then described Carlson as a "loyal family man" who is difficult to attack, pointing to a series of leaks from the set of his Fox Nation program obtained by Media Matters. The clips — which were meant to make Carlson look bad — had the opposite effect as the general reaction was overwhelmingly positive.
"He's real, he's honest, he's a true American. And honestly, Tucker is one of the few people who could actually be Trump's vice president, who if Trump got put in federal prison or one heartbeat away, he would have the exact same agenda," Kirk said.
"Could you imagine Tucker Carlson at a press gaggle?"