In Monday's public appearance, Secretary of State Antony Blinken's comments have created concern over the competence of the Biden administration's State Department. The incident comes on the heels of a prisoner swap deal, where five Americans detained in Iran were freed.
Their release is part of a detainee swap deal that permits Tehran to tap into $6 billion of oil revenue, which had been locked under U.S. sanctions.
Blinked said on Monday, "The funds were moved to another bank where we have absolute oversight of how they're used, and they can only be used for humanitarian purposes. And we have absolute confidence in the process and the system that's been set up."
It's tough to believe that Iran, a country with a history of suppressing its citizens and funding terrorist groups, will strictly use the $6 billion for humanitarian purposes.
WATCH:
🚨BREAKING🚨

Secretary of State Blinken speaks on Americans released from Iran pic.twitter.com/wPHlvKOQVQ

— Daily Caller (@DailyCaller) September 18, 2023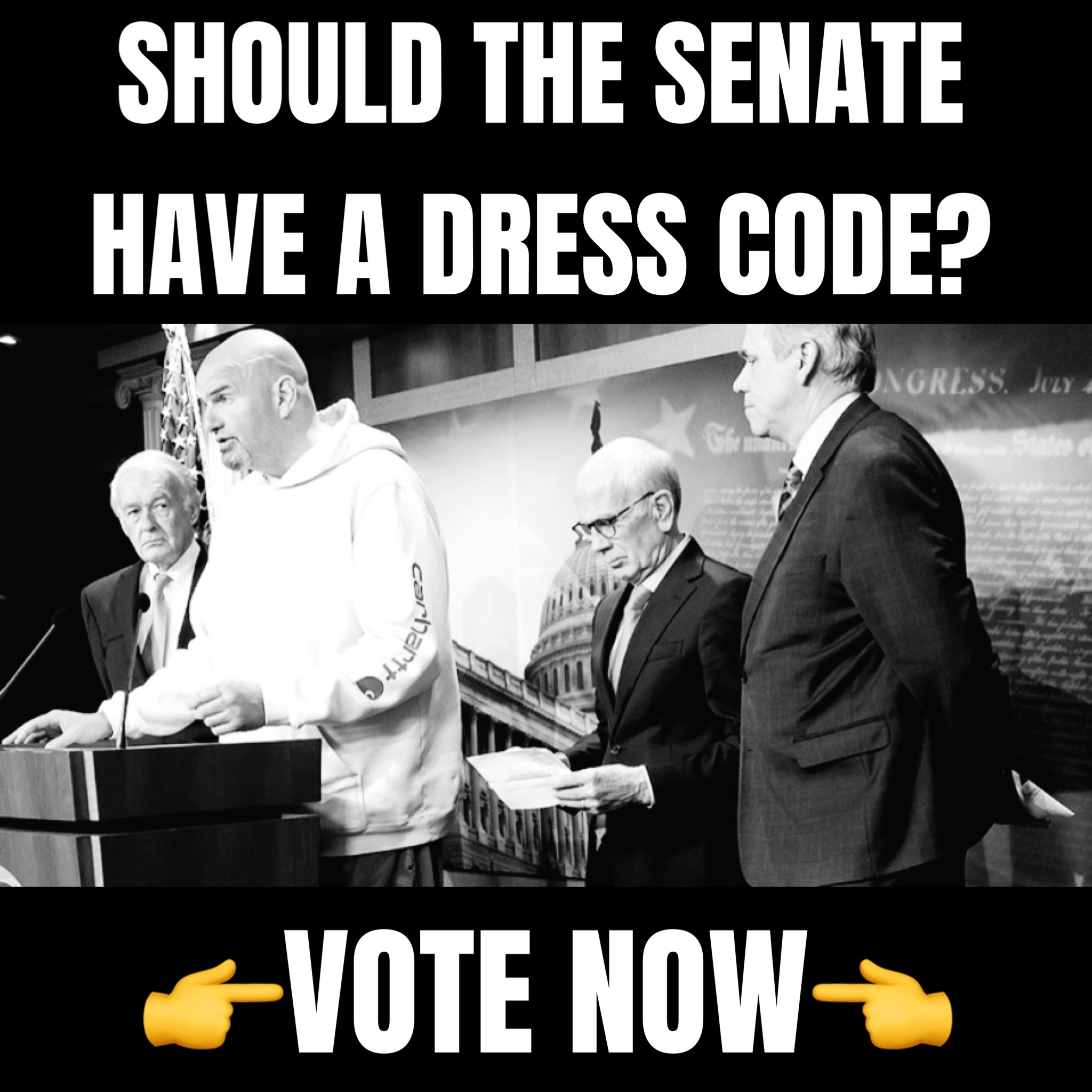 It seems the Biden administration is writing checks on trust that many conservatives fear Iran will cash for bad deeds. Former President Donald J. Trump lambasted Biden for the deal with Iran.
Taking to his favorite platform, Trump posted on Truth Social, "This absolutely ridiculous 6 Billion Dollar Hostage Deal with Iran has set a terrible PRECEDENT for the future. Buckle up, you are going to see some terrible things start to happen. The once highly respected USA, just 3 years ago, has become a laughingstock all over the WORLD. MAKE AMERICA GREAT AGAIN. VOTE TRUMP!!!"

"I brought 58 HOSTAGES home from many different countries, including North Korea, and I never paid anything," Trump continued. "Toward the end, it got so that countries didn't even start the conversation asking for money, because they knew they would not get it."
In a concluding post, Trump didn't mince words about his successor: "Once you pay, you always pay, & MANY MORE HOSTAGES WILL BE TAKEN. Our grossly incompetent "leader," Crooked Joe Biden, gave 6 BILLION DOLLARS for 5 people. Iran gave ZERO for 5. He's Dumb as a ROCK!"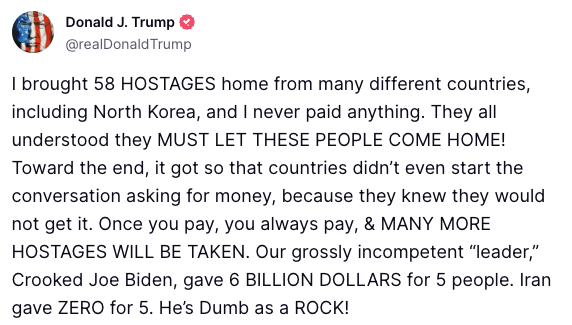 Conservatives have rallied behind Trump's sentiments, echoing concerns about the implications of such a deal and the message it sends to other nations.
REACTIONS:
As we all know…

Iran is well known for their humanitarian efforts 🤣 🤡

— HelioWave (@heliodown) September 18, 2023
And if they don't? pic.twitter.com/niWYiDd9Et

— Mega MAGA Man (@hartley2368) September 18, 2023
— IRB (@IRBstudiodesign) September 18, 2023