On Thursday, CNN, a network often critical of former President Donald Trump, acknowledged that Trump is making significant inroads with union workers, a demographic traditionally aligned with the Democratic Party. The shift comes amid concerns about inflation, rising interest rates, and a perception among many union workers that they are being pushed out of the middle class.
During a segment, host Poppy Harlow explained, "A historically pretty Democratic group of American voters are increasingly voting Republican. After three years of inflation and higher interest rates, union workers are complaining. Many are feeling pushed out of the middle class."
CNN even questioned Joe Biden's claim of being the "most pro-union president ever," pointing out that many union workers are skeptical of his commitment to their interests.
Harry Enten, providing insights into the numbers, said, "Joe Biden won union members by 22 points back in 2020. But look, Democrat Harry Truman won them by 62 points back in 1948." Enten further highlighted a stark divide among union members based on education.
While Biden won college graduate union members by a whopping 46 points, non-college graduate union members favored Trump by 6 points.
WATCH: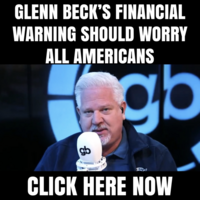 Discussing the demographic changes, Enten revealed that the share of union members with a college degree has surged from just 2% in 1952 to 51% in 2020. Additionally, the nature of union membership has transformed over the years.
In 2022, 33% of public sector workers were part of a union, compared to a mere 6% in the private sector. This is a significant decline from four decades ago when the private sector had triple the number of union members.
As Trump prepares for a visit to Detroit next week and Republicans aim to win back Michigan in upcoming elections, the support of union voters could prove pivotal.
Trump's support among voters has reached new levels. According to another report by The Washington Post, Trump's approval ratings among Black and Hispanic voters have seen a significant uptick as well.
The reasons for this shift in minority voter sentiment remain a topic of debate among political analysts. Some attribute it to Trump's economic policies, which, before the pandemic, saw record-low unemployment rates for Black and Hispanic Americans. Others believe it's also a result of dissatisfaction with the current administration's handling of key issues.
In a hypothetical match-up for the November 2024 election, both Biden and Trump are tied, each receiving 39% of the vote, leaving a significant 20% of voters undecided. However, Trump seems to have gained an edge in the seven states where the 2020 presidential election was most closely contested and ultimately decided.
These states include Georgia, Arizona, Wisconsin, Pennsylvania, North Carolina, Nevada, and Michigan. In these pivotal states, Trump leads with 41% to Biden's 35%, with a notable 24% still undecided.
Despite facing numerous federal and state criminal charges related to his attempts to overturn Biden's 2020 election win and alleged mishandling of classified documents post-presidency, Trump remains a formidable political contender. He is anticipated to spend a considerable amount of 2024 in court while simultaneously campaigning.
Currently, Trump holds a slight lead among independents, garnering 32% support compared to Biden's 30%. With 38% of independents still undecided, the race appears to be neck and neck.