Saturday Night Live used to be a cultural institution. Used to be. Some of the biggest comedic stars of our lifetime have spawned from the set of SNL, but sadly the show has devolved to the point there is no star power amongst the cast and no laughs amongst the audience, what's left of it.
It could be argued that the downfall started after Trump got elected in 2016. Full blown Trump derangement syndrome gripped the cast and part of the nation, and every joke, every skit was all about Donald Trump. Hilarious stuff if you are a blue haired, nose ringed, blue checkmark Twitter liberal. Most of the country isn't. Now, instead of Eddie Murphy, Will Ferrell and Bill Murray, you HAD Pete Davidson and the guy from the 90's movie "Good Burger". That kids, isn't funny.
In an attempt to bring viewers back for the new season, SNL took the bold move of booking Dave Chappelle as host. The fallout has been hilariously cringe. Writers for the show have been threatening to boycott (which would be a good thing) because they don't like Dave's style of comedy. In short, they think he's transphobic and homophobic. I don't think either group scare Dave one little bit. Recently in New York City, a couple comedians took to the street to offer their support, and services to SNL and write for Dave. The results were so typical New York City. Check this out.
Dave Chappelle was being his old controversial self during his 2021 Netflix special The Closer in which he told a few offensive jokes about the gay and transgender communities. This weekend, the controversy continues as he's set to host Saturday Night Live where there might not be any writers except for Matt Rife and Alex "Fonzi" Cureau who are literally campaigning to write for him if there is a writer's boycott.
Matt and Alex were demonstrating at 30 Rockefella Plaza on Thursday holding up signs that read "Will Write For Dave." They were confronted by at least one person who had serious issues with their willingness to write for Dave.
Who wouldn't want the opportunity of a lifetime to write for a legend like Chappelle? Two struggling comedians could probably come up with funnier material than the hacks that draw a paycheck from NBC writing for SNL. After all, there is no "church lady" level of talent on the roster at 30 Rock.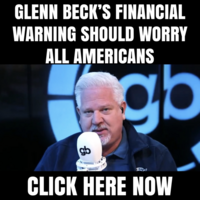 News of the boycott comes after a Page Six report that writers were planning on doing it when they found out Dave Chappelle was set to host. Matt and Alex do not want their message to be confused with bigotry, but more to the point that if there is an actual boycott, "They'll write if the others don't want to."
I don't remember ever working in a job where you felt justified to walk out because you didn't like a decision made by your bosses. The people that actually pay your inflated, undeserved salaries. Perhaps Lorne Michaels should let them walk and see what an infusion of talent that actually WANTS the job could look like. Could it be any worse?
Celeste Yim, a writer for SNL, made a particularly strong point in an Instagram story that went viral when it hit Reddit. Being trans and non-binary, Yim is one of the writers who might sit out when other writers are fast at work in the halls of 30 Rock.
How difficult it must be for this person to be burdened every day of their lives with representing not one, but TWO make believe, marginalized communities. Oh, the humanity. It's probably a real struggle going to her/his/it's six figure job writing unfunny jokes. The irony is, to be an alleged comedy writer, this person certainly must not have a sense of humor.
The show seems to be moving forward as planned since SNL doesn't have a habit of backing down from controversy any more than Chappelle himself does. However, Rife and Cureau stand at the ready if anyone needs any jokes.
I don't watch the show as a matter of principle, but what the hell, everyone else is compromising their principles in 2022, so I will too. It couldn't be any worse than the Pete Davidson era, right? I mean, the guy from "Good Burger" is still there!