During a White House ceremony Tuesday, President Joe Biden found himself in another uncomfortable situation as he tried to assist a science medal recipient off the stage.
While Biden gave an award for the National Medal of Science and the National Medal of Technology and Innovation, he coughed on an elderly recipient and walked away, rather than offering a graceful assist.
The event, aimed at honoring prominent scientists for their contributions, took another awkward turn when Biden grasped another recipient's hand and held onto it for an extended period.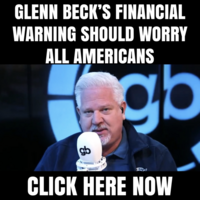 What raised more eyebrows was Joe Biden's story about his time with Chinese President Xi Jinping. The President recalled, "I was in the Tibetan plateau with Xi Jinping. I spent a great deal of time with him one-on-one, back when I was vice president and since then." He continued with a somewhat puzzling recount, "He said, 'Can you define America for me?' And I said, 'I can.' One word, I mean it sincerely, possibilities, possibilities."
REACTIONS:
It doesn't get any more embarrassingly than this….

— Rhonda Thomas (@RhondaT75962013) October 24, 2023
Maybe the recipient should have helped Sleepy Joe off the stage! 😂

— @Warrior132129 (@Warrior132129) October 24, 2023
And I got a phone call that my son Beau died in Iraq and my Corvette almost burned up, along with my private document collection. So I know how you feel. No joke.

— Nine Foot Couch (@9FootCouch) October 24, 2023
Thought video had frozen OMG

— Rob Motter (@FreeMetalDay) October 24, 2023
— TyphoidMary (@Emperipolisis) October 24, 2023