Congressman Ronny Jackson (R-TX) loudly criticized President Joe Biden's handling of the U.S. southern border situation during an appearance on Laura Ingraham's show. Calling it the worst he's seen, Jackson painted a bleak picture of the border's current state.
"This border, Laura, is wide open. We have thousands of people crossing every day," Jackson began, citing figures such as 223,000 crossings in August and 11,000 just the previous day. "This is a national security crisis."
Jackson expressed his concerns over the potential public health disaster, including the rising number of people with tuberculosis crossing the border. He also referenced the information he received from Border Patrol agents on the overwhelming number of unaccompanied adult males among the border crossers.
"They said for Latino males, that are in a lot of these countries in Central and South America, to have tattoos on their face and their neck is taboo. So if you see someone with tattoos all over their face and their neck, it's almost guaranteed that these are criminals that have been in prison in the countries they're coming from," Jackson said.
"This is an absolute disaster for this country. I can't explain it to people. People here were complaining to me they can't even go to their local hospital, Laura, because the hospitals are overwhelmed with migrants that are there. And it's crazy."
WATCH: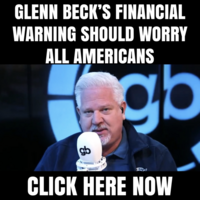 The Texas Congressman also alluded to the strain on public services, with local hospitals overrun by migrants, as many crossings go undocumented. The conversation later shifted to U.S. financial priorities.
"We're dumping money overseas into Ukraine right now," he said. "Nobody knows where that's going. We don't even have an end game. Nobody knows what victory even looks like over there. They can't even tell us."
Jackson reiterated his stance that the Biden administration's handling of the border was intentional. "This is a Biden-engineered disaster. This is purposeful," he asserted. As the segment concluded, Jackson expressed little hope for a resolution without a change in leadership. "This will not get fixed until we get a new commander in chief and a new head of state," he declared.
The Biden administration has faced many various concerns and criticisms around the border since taking office. Over the past few weeks, thousands of migrants have been observed attempting to cross into the U.S. at one particular border crossing in Eagle Pass, Texas. The situation reached a climax over the weekend when a staggering 11,000 individuals reportedly crossed into the U.S. in a single day, setting what is believed to be a new record.
Recently, Customs and Border Protection officers cut holes in the barbed wire border barrier in Texas, allowing a significant number of migrants to enter the United States. Texas Department of Public Safety had previously stretched Concertina wire as a barrier to prevent illegal crossings.
According to Fox News, a group of approximately 60 to 70 migrants gathered near the barrier. However, within a short span, the number surged to around 300 individuals, eager to cross into the U.S.
WATCH:
In total, there were 232,972 migrant encounters at the southern border in August, according to figures released by U.S. Customs and Border Enforcement. This amounted to the highest figure in the calendar year, as well as the highest August on record.