Democratic Congressman Tim Ryan of Ohio just sent the internet alight and sparked a serious controversy on Tuesday when he, speaking on the topic of MAGA Republicans and their movement, said "We've gotta kill and confront that movement."
That comment came when Rep. Ryan appeared on MSNBC's oft-derided "Morning Joe" show and said that, while he and others should be willing to work with "moderate" Republicans, he thinks they have "gotta kill" the MAGA movement, which he sees as being an extremist one.
Watch him go off on that here:
Tim Ryan: We have to "kill and confront that movement" of "extremist" Republicans. pic.twitter.com/ETITYgjGsj

— Townhall.com (@townhallcom) September 13, 2022
As you can hear in the video, Rep. Ryan, framing his comments as being about how America can "move out of this age of stupidity" and into an "age of reconciliation and reform," said:
"The Democrats aren't right on everything. And I'm willing to sit down and have conversations about how we can move out of this age of stupidity.
"Some of those answers will come from Republicans, not the extremists that we are dealing with every single day, we've got to kill and confront that movement, but working with normal mainstream Republicans, that's going to be really, really important."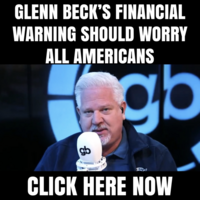 Rep. Ryan's use of "kill" was almost certainly meant metaphorically but, still, when the DOJ is sending FBI agents after everyone from Trump to Mike Lindell, Steve Bannon to other, minor Trump allies, many on the right have taken it as a highly concerning and worrisome remark. Here's an example of that concern:
Tim Ryan wants to "kill and confront" the MAGA movement #OHSen

This guy is a left wing extremist who belongs nowhere near the Senate. https://t.co/nlgR0H2SoZ

— William Martin (@wsmartin218) September 13, 2022
That worry has been particularly amplified given that both President Biden and other top Democrat politicos such as Hillary Clinton have been waging a war of words on the MAGA movement as of late.
Hillary, for example, compared MAGA Republicans to Al-Qaeda during an interview, as you can watch here:
Did Hillary Clinton just compare "MAGA Americans" to the AL-QAEDA on live TV?! Unhinged Hillary leaves everyone STUNNED

— Benny Johnson (@bennyjohnson) September 12, 2022
And Biden, as was widely reported at the time he said it, said that many MAGA Republicans are drifting toward "semi-fascism" as they remain committed to Trump, though he declined to comment on what he meant by "semi-fascism," a loaded term that he and his administration have used without defining following his speech.
Steve Watson at Summit News, adding context to how the country views comments such as Rep. Ryan's and Biden's, said:
As we highlighted last week, a Trafalgar Group poll found that a majority believe that Biden's 'battle for the soul of the nation' speech, during which he was bathed in blood red light and flanked by marines, was purposefully designed to "incite conflict."
Now a new survey by the group has found that more than 58 percent of voters believe Biden has further divided the country, with just one in five saying he has provided any unification.
A further poll by conducted by I&I/TIPP has found that almost two-thirds of Americans, 62 percent, agree that the White House's attacks on "MAGA Republicans" has increased division in the country, with even a whopping 73 percent of Democrats agreeing.