Dan Bongino, a man rarely of few words, was left nearly speechless as he learned live on the air that Tucker Carlson parted ways with Fox News on Monday.
"Folks, I gotta tell you, I got actual goosebumps," Bongino said, looking stunned. "There are very rare moments in the show where I have to stop the show completely, especially in a live chat. Not to stop the show but apparently Tucker Carlson and Fox are done. I'm reading it right here, it just broke," he continued. "I'm stunned, I'm stunned, I don't even know what to say right now like I don't even know how I'm going to get back to that segment."
WATCH:
Dan Bongino is on air live when he finds out Tucker Carlson and Fox News parted ways pic.twitter.com/sZx9U54BZx

— • ᗰISᑕᕼIᗴᖴ ™ • (@4Mischief) April 24, 2023
Bongino then read from Fox's official statement, which described the separation as amicable and thanked Carlson for his years of service as a host and contributor.
Just days before the announcement, Bongino said Fox failed to renew his contract as well, leaving the popular radio host to declare the separation a "tough" decision on a "sad day."
The media world was left stunned Monday as Carlson and Don Lemon, a longtime host at CNN, were dismissed just an hour apart in different circumstances, though both appeared surprised by the timing. Carlson closed out his final show Monday with hints that he was not aware of the decision while Lemon took to Twitter to complain that CNN executives did not have the courtesy to tell him he was being fired. The station's media relations account disputed Lemon's characterization, saying the longtime host was granted a meeting with executives but refused to participate.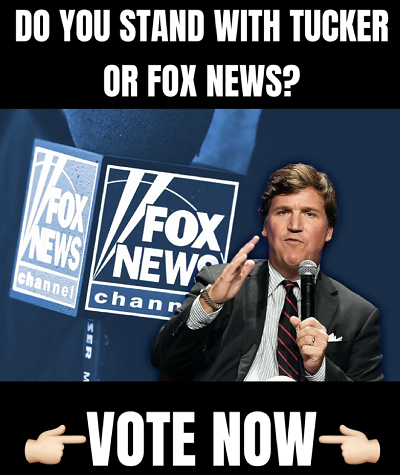 Fox's move comes in the wake of a $787 million agreement with Dominion Voting Systems to settle a lawsuit related to claims made by Carlson and others about the company's products following the 2020 elections. Lemon, meanwhile, took heat publicly for making a sexist remark that presidential candidate Nikki Haley was "past her prime."