Conservative podcast host Dan Bongino is making some recent statements about Joe Biden's classified document scandals that is gaining a lot of attention.
During his time on a Fox News broadcast with Jesse Watters, Bongino went absolutely wild on Joe Biden for his mishandling of classified materials but also proposed a theory of what actually may be going on behind the scenes…
After ripping the Joe Biden for his misuse of the classified documents, Bongino goes on another absolute tirade about how the mainstream media seems to just give Biden a pass for these instances yet ripped Donald Trump to no end just months ago.
Both hosts even went as far to call Biden "teflon" when it comes to getting a pass for the scandal on the very same acts that Donald Trump did where they completely ripped the former President.
Of course, all of these accusations are true, but what is interesting about them and what Bongino points out is that they could be all part of a strategy to get rid of Joe Biden as President…
Both hosts start by discussing the fact that despite the discovery of the documents being the second to surface, they may not be the end of groups of classified documents surfacing.
Bongino then proceeds that Joe Biden may have been only a "tool" for the Democrats to get Donald Trump out of office and then alludes to the Democrats potential attempt to dispose of the current President.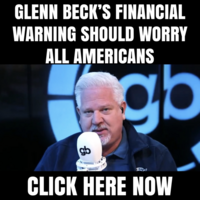 The podcast host goes on to tell Watters that the "second" Joe Biden contemplates running again, the Democrats will merely "throw him under the bus" if they find that they have better options in 2024.
Bongino later goes on that he is not positive about this idea that this could be the plan to can Joe Biden for the Dems in 2024 but he is eager to see what may come of this current situation while looking through that lens.
Check out the interview in the tweet below:
Dan Bongino goes NUCLEAR on Joe Biden after CAUGHT stealing SECOND batch on classified docs🔥

— Benny Johnson (@bennyjohnson) January 12, 2023
Although this strategy is not proven, it could be a viable option for the Democrats if they were to get rid of Joe Biden for the 2024 ticket and replace him with someone who they view "more suitable."
If Joe Biden were to take the so-called "high road" and resign for this behavior it certainly would allow a new and more capable Democrat to move in for 2024 as well as paint Trump in a bad point of view for running again for is own issues with classified documents.
Not only would a new Democrat emerge but it may be a protective strategy for Joe Biden to look as if he is "doing the right thing" by resigning.
Needless to say any news about new documents has yet to be released and a strategy like this could be bolstered by new evidence.
One piece of evidence that is especially damning to Joe Biden is the connections in his first batch of classified documents between himself, Ukraine and Hunter Biden which you can read more about by CLICKING HERE.