In a candid phone call, Dave Portnoy, the founder of Barstool Sports, confronted Emily, a journalist from The Washington Post, over her alleged attempts to tarnish his reputation to sponsors of an upcoming event.
The recorded conversation, which Portnoy shared on X, offered a rare glimpse into the tactics some journalists might employ to elicit responses and the challenges public figures face when navigating media narratives.
The conversation kicked off with Portnoy stating, "We have this pizza fest happening on Saturday and you're reaching out to our advertisers and you're basically sending an email that says, to the effect, 'Dave's a misogynist racist. Do you want to defend yourselves advertising at this event?'"
Emily, seemingly caught off guard, responded, "I'm sorry, who are you?" However, as Portnoy read out the exact content of her email, her tone shifted.
Throughout the call, Portnoy expressed his concerns about Emily's approach. "I totally disagree with the assertions of what you said that misogynic and all that stuff," he said. He emphasized his significant contributions, such as raising $50 million for small businesses and supporting the pizza industry, which were glaringly absent from her communications.
WATCH: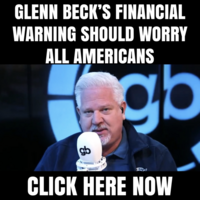 Emily defended her actions, stating it was a "reporting tactic" to get people to engage. "Sometimes you have to say something like, this is like, you know, it's sort of a reporting tactic when you want someone to respond, you kind of have to indicate that there might be something negative and then you get them to engage," she tried to explain.
Portnoy countered this, highlighting the inherent bias in such a tactic, especially when the journalist hasn't fully researched the subject. "But at the same time, you're saying you don't know that that's actually truth. So you're, you're leading with something that you haven't done enough research to know if it's valid."
The conversation took another turn when Emily mentioned her plans to reach out to Portnoy the following day. Portnoy responded, "I'm afraid with what I'm seeing already here, all it does is it validates a hit piece."
He further pressed her on her intentions, saying, "It seemed like you were going to try to shame sponsors for being associated with me and put them in a box when I know they all love me."
The call concluded with both agreeing to a follow-up conversation, with Portnoy emphasizing his desire for transparency and fairness. He also secured Emily's agreement to allow him to record their next conversation.
REACTIONS:
You should live stream the call tmrw !!

— SGT. Brewski (@brewski77) September 20, 2023
Once you face them they break easy.

— YourSolGuy (@YourSOLGuy) September 20, 2023
Her tone and responses said it all. @washingtonpost should be ashamed of themselves.

— Lucha Dad (@LuchaFamily) September 20, 2023
The washing post is a joke !!

— SGT. Brewski (@brewski77) September 20, 2023
Do they even know what journalists are supposed to do at this point??

— Final Cut MI🇺🇲 (@Mlantgios) September 20, 2023