U.S. Rep. Kweisi Mfume (D-MD) seemingly referred to unelected bureaucrats as the fourth branch of government by claiming the Department of Justice and federal law enforcement agencies "keep this democracy in check [and] provide the checks and provide the balances."
Mfume and his Democrat colleagues used Wednesday's IRS whistleblower hearing — where veteran IRS employees accused the DOJ of obstruction of justice in relation to the Hunter Biden probe — to talk about former President Trump. The Maryland Congressman claimed that the hearing was organized as a distraction from the Biden DOJ's numerous investigations into the former president and current GOP frontrunner and spent the majority of his opening statement discussing that.
"But we're spending our time talking about Hunter Biden, someone who has already pleaded guilty, not having a gun charge, and now I hear also, paying for prostitution," Mfume said of the hearing before referencing the recent civil suit involving Trump and writer E. Jean Carroll.
Mfume went on to claim that federal law enforcement agencies, namely the IRS and FBI — neither of which existed at the time of the nation's founding — are responsible for ensuring the checks and balances of the federal government.
"Now, here's what galls me. I don't like these attacks on the Department of Justice, the FBI, the IRS, as if they are somehow anti-U.S. agencies," he said. "Those agencies keep this democracy in check, it keeps it afloat. They provide the checks and they provide the balances."

The Maryland Democrat's statements mirrored those of his colleagues, including U.S. Rep. Summer Lee (D-PA), who side-stepped criticism of Hunter Biden's generous plea deal to deliver a monologue about racism.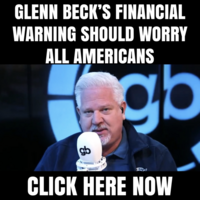 "I want to talk about what the real two-tier justice system is, where black and brown people are over-criminalized and overincarcerated," Lee said.
"I'd like to address the way my Republican colleagues are attempting to co-opt the phrase 'two-tier justice system' to make it sound like Trump, and his cronies, are somehow the victims here; when the reality is that the term 'two tier system of justice' is meant to refer to the very real system that exists in the United States, and which affects black and brown folks, not powerful former presidents and their political allies."