Eric Trump said New York Attorney General Letitia James is putting the jobs of thousands of his father's employees at risk with her politically motivated lawsuit alleging the Trump empire artificially inflated the value of its real estate portfolio.
Speaking with Sean Hannity on Fox News, the second son of former President Donald Trump said AG James is threatening not just the Trump family, but hundreds of working families as well.
"Thousands of employees, Sean. Let's not forget about the thousands of employees — these are maids, these are housekeepers, these are engineers, drivers, these are bellmen. People who literally rely on our families and our properties to put food on their tables every single night. There's thousands of people who are collateral damage to Letitia James's games," said Eric Trump.
"She wants to put those people in peril? Sean these people are cruel, they are cruel, cruel people, and they will do anything for their own political power. And my father will keep fighting it, and I will keep fighting it, and in the end, we will win because whatever's happening is unthinkable and it makes no sense," he added.
WATCH:

Earlier this week President Trump took the stand in the case, defending his participation in the creation of financial documents that AG James said contained misleading information about various properties including Mar-a-Lago which were recently downgraded in value by a New York judge and which the Trump family is seeking to overturn.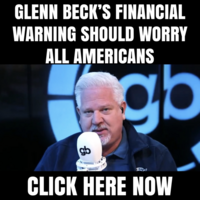 The trial is being overseen by Judge Arthur Engoron, a favorite foil to President Trump who isn't shy about mugging for the cameras and trolling the Republican while he's in court. Engoron, who has a strange habit of taking shirtless bathroom selfies, has repeatedly fined Trump for criticizing courtroom staff and denied the 45th president the opportunity to read a financial disclaimer that accompanied the financial documents in question. President Trump claimed the statement exonerated his accountants' testimony that banks reached their own estimations about the value of Mar-a-Lago and other Trump properties before pursuing business deals with the company.
Judge Engoron and AG James are just several character actors in the play that President Trump is performing for the public. He has successfully wielded his four other criminal cases as an example of Deep State prosecution by the Biden Justice Department and Democratic prosecutors. Post-indictment polls and fundraising show President Trump is winning over voters with his message of unfair prosecution at the hands of President Biden and his allies.