U.S. Rep. Dean Phillips (R-MN) was shouted down by far-left activists after offering support for Israel and condemning Hamas.
Phillips, who recently announced that he would be challenging President Biden, was in New Hampshire for his first town hall event since announcing his campaign.
At one point, the congressman fielded a question from a voter who asked him to call for a ceasefire in Gaza. Phillips refused to do so outright, stating that Israel has a right to defend itself in the wake of the October 7 attacks. He also condemned Hamas as a terrorist organization and called for them to be eradicated.
Phillips attempted to keep the conversation civil, saying "if we treat each other in an antagonistic way, we are not going to solve the problems that are facing the country."
"I don't understand how Hamas can be eradicated while we're watching thousands of children die. And then you can continue to say that without calling for a ceasefire. Three, over 3,000 children have died," the voter responded.
"Most of the civilian, most of the casualties in Gaza right now are children and women. And so by you saying all of that makes me think that it's a very flagrant way of you saying that you don't care that their lives matter. And that's my opinion. But it feels very disingenuous what you said," she continued.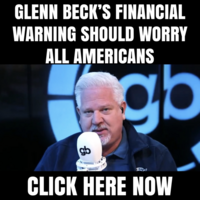 The voter then called on Phillips to "change his mind" about the situation. When asked for specifics, she cited his condemnation of Hamas and refusal to call for an outright ceasefire.
"I'm calling for the elimination of a terrorist organization that just butchered 1,900 Israelis, including babies and children," Phillips said.
At that point, the woman stood up and started shouting, accusing Phillips of "gaslighting" her. The Minnesota congressman then struggled to get a word in as the woman continued to yell, saying "are you going to call out the Israeli government for bombs?"
"They're US bombs, that's the fu**ing problem!" another man then interjected. He too accused Phillips of "gaslighting" the woman while joining in on the shouting. The two continued to shout, rejecting Phillips' repeated pleas for civility.