Former President Donald Trump received an enthusiastic ovation from a Florida rally crowd on Wednesday after vowing to win the state for a third time.
Prior to Wednesday's rally in Hialeah, Florida, the former president was introduced by a number of speakers, including Donald Trump Jr. and Arkansas Governor Sarah Huckabee Sanders. Trump was also introduced by Hialeah Mayor Steve Bovo, who said "I've seen a-lot of presidents come and go, but I've gotta tell ya, I've never seen a president who did what he said he was going to do."
"And now we're seeing what the perception of a weak America looks like. We've got our enemies at the gate, pouring through the border, with an aim to do harm to Americans. And my friend there's only one person who can stop that… and his name is Donald Trump," Bovo's fiery introduction continued.
When the former president took the stage, he once again bashed the repeated investigations into his family, business interests and presidency as anti-American election interference.
"Every day since our 2016 victory — that was some year — the sick political class we defeated has been trying to scratch and claw their way back into total control over our lives," Trump told the crowd. "They are working so hard. It's actually all they're good at. They're bad at policy, they're bad at everything, but they're only good at that. And they're really great at cheating in elections, but we're not going to let that happen."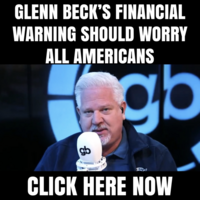 "They put you, me, my family and our country through hell, but in the end they will fail and we will win because we will never stop fighting to save the America we love," Trump added, causing the crowd to erupt into chants of "USA, USA!"
The former president received another particularly loud ovation after he vowed to win Florida for the third time in 2024. Since Trump's unexpected 2016 victory in the Sunshine State, it has shifted significantly to the right and is now governed by his main Republican rival.
"With your vote, we are going to win the Florida primary for a third straight time. We are going to win this wonderful state in a landslide like we have done right from the beginning," Trump declared, drawing cheers.
He then took shots at Governor DeSantis, saying "you've got to remember, we got 1.2 million more votes than Ron DeSanctimonious. You know that, right?"
Wednesday's Hialeah rally continues with Trump's trend of counterprogramming the Republican presidential debates. During the opening debate, the former president sat down for an interview with former Fox News host Tucker Carlson. He also held a rally with Michigan autoworkers during the second debate.