At around 3:20 am on October 2nd, three black teens- Mario Bonilla (15), Malachi Daniels (16), and Keondrick Lang (15)- stole an unlocked, 2016 Maserati in St. Petersburg, Florida. The teens then took it for a drive, at which point two police SUVs tried to pull them over and stop the auto theft.
At that point, Lang put the pedal to the metal and sent the Maserati screaming away from the police, who did not pursue the Maserati so as to avoid a dangerous chase. Lang eventually got up to the breakneck (in this case literally) speed of 123 miles per hour.
Predictably, he soon crashed after screeching away at such a high speed. After hitting a curb at the rocket-like speed at which it was traveling, the car flipped and landed upside down in the parking lot of a nearby business.  In the wreck, one of the teens, Bonilla, died. Lang was expected to die but so far has not after receiving multiple surgeries. He remains in critical condition. The third teen thief involved, Malachi Daniels, was injured in the wreck but was not in life-threatening condition.
The teens were spotted from the beginning and tracked by the police thanks to a nearby police helicopter with thermal imaging capabilities. It was there to deal with an unrelated burglary, and so saw the teens steal the Maserati and drive away in it, as Fox News reported, saying:
A sheriff's helicopter was in the area for an unrelated vehicle burglary and spotted the three teens walking down a road and approaching the luxury car.
Aerial video shows the teens opening the doors to the car and driving away. The driver, later identified as Lang, is seen pulling out of the driveway and driving across the grass onto the street.
Authorities in the chopper can be heard noting that the vehicle is driving "normal" down 62nd Avenue as patrol vehicles approach the vehicle from behind.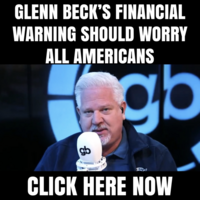 Patrol deputies attempted to stop the stolen car, but the teens refused to stop and accelerated to over 100 mph, the sheriff's office said. Deputies did not chase after the stolen vehicle in accordance with its non-pursuit policy.
[…] The chopper pilot can be heard calling in the crash, noting that none of the three teens had gotten out of the crashed car.
Well, the sheriff's office has released the chilling footage of the high-speed getaway attempt and resulting crash, which you can watch here in stunningly clear thermal imaging:
Fox News also noted that a .25 caliber handgun was found in the vehicle and belonged to one of the Maserati thieves, not the Maserati's owner, so thank goodness no innocent citizens were injured in their auto theft attempt. Police believe the handgun to be a so-called "crime gun," or "Saturday night special" that has been sold and resold since imported decades ago. It is being tested for involvement in other crimes.
By: TheAmericanTribune.com, editor of TheAmericanTribune.com. Follow me on Facebook and Subscribe to My Email List
Featured image credit: screengrab from YouTube