Florida firebrand Matt Gaetz (R-FL) savagely took down a CNN anchor who incorrectly accused the congressman of voting against a defense spending bill in a classic cut that only Gaetz could deliver.
"Abby, this is going to be a very embarrassing moment when the internet corrects you on this — I voted for the defense rule both times," Rep. Gaetz told the flustered Abby Phillip on live TV.
"I stand corrected," replied Phillip before ending the interview.
WATCH:

The misstatement by Phillip was a reminder to the legacy media that not all hardline conservatives in the House were behind a tanking of the defense bill last week. Six Republicans led by House Rules Chair Tom Cole (R-OK) defeated the bill over two rounds of voting. The other five included Reps. Andy Biggs (R-AZ), Dan Bishop (R-NC), Eli Crane (R-AZ), Marjorie Taylor Greene (R-GA) and Matt Rosendale (R-MT). The spending bill was an attempt by House Speaker Kevin McCarthy (R-CA) to move forward without reaching consensus on a continuing resolution to avoid a government shutdown.
Rep. Gaetz has become the face of opposition to McCarthy's shutdown maneuvers, leading a small but vocal minority of Republicans who are demanding that the speaker take a harder line in negotiations including limiting further financial aid to Ukraine. Last week Speaker McCarthy essentially dared Gaetz and his band of outliers to try and defeat him, declaring he has strong support within the GOP caucus.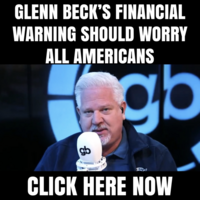 As Gaetz continues to hold over McCarthy the threat of removal from office, Democrats are offering the speaker a chance to avoid such an embarrassment by earning their opposition to a motion to vacate in exchange for ending his impeachment inquiry into President Joe Biden and guaranteeing continued aid to Ukraine. The move may keep McCarthy atop the House for now but would almost surely impair his ability to whip the GOP caucus into line for future votes.
To keep his job, Speaker McCarthy is relying on support from conservative lawmakers like Rep. James Comer (R-KY) and Rep. Jim Jordan (R-OH) who are leading the investigation into President Biden's alleged participation in his son's business affairs. The Republican leader has also benefited from tenuous support by former President Donald Trump, who although at times has questioned McCarthy's sincerity in defending him during a busy primary election.