On Wednesday, GOP Senator Katie Britt (R-AL) vehemently roasted President Joe Biden's handling of the border crisis, highlighting the harrowing challenges faced by border patrol agents.
Over a single weekend, an unprecedented 11,000 migrants reportedly crossed into the U.S., setting what is believed to be a new record. Britt urged the media to report on their activities and their exploitation of migrants.
The Senator began by countering claims from Democrats that Republicans have not proposed solutions to the border crisis, explaining, "We have put forth solution after solution!"
She went on to recount the traumatic experiences of women who spoke of repeated sexual assaults and the devastating toll it took on them. "When a woman sits there and she tells you not just about being raped, but how many times a day she's raped… It's disgusting and it's despicable."
The Senator also shed light on the tragic deaths at the border, attributing them to Biden's policies that she believes have made it more enticing for migrants to attempt the perilous journey. She spoke of border patrol agents finding drowned children and the lifeless body of a pregnant woman with twins.
WATCH: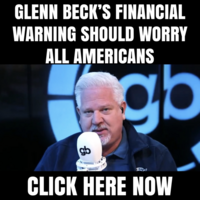 Concluding her impassioned speech, Senator Britt contrasted the current situation with the policies under former President Trump, stating, "I am so sick of Joe Biden lecturing us about the soul of America."
"We would not allow this to happen in a third world country. We certainly should not allow it to happen in the United States of America."
Britt's impassioned speech on the border crisis isn't the only voice raising concerns about the Biden administration's handling of the situation. Congressman Ronny Jackson (R-TX) echoed similar sentiments during a recent appearance on Laura Ingraham's show, painting a just as grim picture of the current state of the southern border.
Jackson began by stating, "This border, Laura, is wide open. We have thousands of people crossing every day." Describing the situation as a "national security crisis," Jackson expressed grave concerns over the potential public health implications, particularly the rising number of individuals with tuberculosis crossing the border.
Jackson's criticism didn't stop there. He also took issue with U.S. financial priorities, questioning the administration's decision to send funds overseas. "We're dumping money overseas into Ukraine right now," he said. "Nobody knows where that's going. We don't even have an end game. Nobody knows what victory even looks like over there. They can't even tell us."
Asserting that the border crisis was a "Biden-engineered disaster," Jackson expressed little hope for a resolution without a change in leadership. "This will not get fixed until we get a new commander in chief and a new head of state," he declared.
With a staggering 232,972 migrant encounters at the southern border in August, as reported by U.S. Customs and Border Enforcement, it's clear that the situation is reaching critical levels. The figure not only represents the highest for the calendar year but also marks the highest August on record.