The infamous Climate Change activist Greta Thunberg was recently DRAGGED by police during a protest in Germany and the video is shocking…
Thunberg, a Swedish climate activist rose to fame over the past few years for being the youthful face of environmentalism and the latest video of her detainment is only going to seal that deal further.
CNN is reporting that the young protestor was detained by German police during a protest in the country regarding an expansion of coal mining in the region of west German village of Lützerath.
Actions like this one and her school strike movement that swept through Europe advocating for Climate activism brought her to the international stage.
In 2019, Time Magazine even went as far to make her the Time Person of the Year. She is the youngest person to ever hold that title.
Check out the video of the German police dragging Greta Thunberg out of the protest site in the Tweet below:
🚨BREAKING: Greta Thunberg is detained by police during climate protests in Germany

— Benny Johnson (@bennyjohnson) January 17, 2023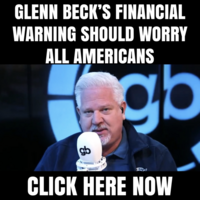 Check out how some folks reacted below:
She deserves zero attention honestly

— Moogly (@Moogly1776) January 17, 2023
Lock her up forever

— Flash (@YellowFlashGuy) January 17, 2023
how DARE you!…..come on. someone had too type it 🙂

— Packing Protons (@PackingProtons) January 17, 2023
Play stupid games, win stupid prizes… https://t.co/7veK9peklp

— Graham Allen (@GrahamAllen_1) January 17, 2023
Greta Thunberg's prominence in international media has been going on for quite sometime now and she has certainly generated a "lover her or hate her" effect due to her ultra-left stances.
One key moment of her fame was during her address to the United Nations where the young activists accused those in attendance of destroying her future in which she famously exclaimed "HOW DARE YOU!"
Check out that moment below: